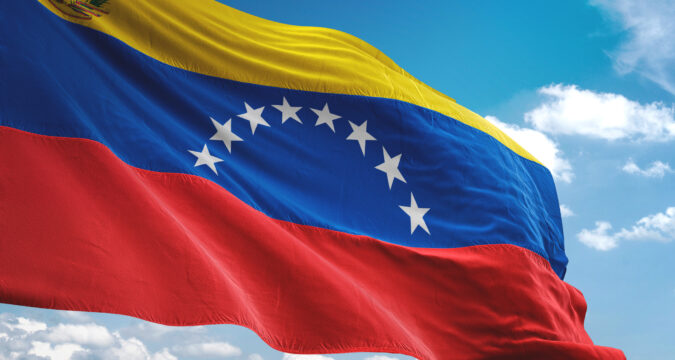 Crypto trading platform Uphold recently announced that it would no longer be offering its services to clients in Venezuela. This was in response to the sanctions that have been imposed on Venezuela by the United States. According to the crypto trading platform, it had been one of the first ones to introduce its services in the country and was suspending them now 'very reluctantly'.
Uphold to Shut Down
The announcement from Uphold urged Venezuelan users to with their funds from the crypto trading platform as quickly as possible. According to the company, they would shut down their trading services on 31st July and all accounts will be closed from September 30th.
Since it is based in the United States, compliance with sanctions that the US Office of Foreign Assets Control (OFAC) imposes is a must for the crypto trading platform. Hence, the sanctions that have been imposed against the Venezuelan government by the US have pushed Uphold to suspend its services in the country.
According to the platform, if the OFAC does not give special permission, or there is no change in the law applicable, then they will not be able to release the funds of a small number of their clients in Venezuela.
It is mandatory for crypto platforms and exchanges based in the US to comply with the sanctions that OFAC imposes. This had been seen earlier this year as well when sanctions had also been imposed on Russia. After the sanctions, exchanges and trading platforms based in the US suspended their services in Russia.
Venezuelan Sanctions
Venezuela is also one of the countries that have made its way on the list of countries that are sanctioned by the United States. The US had decided to impose sanctions on Venezuelan entities back in August 2019. In accordance with these sanctions, no entity in Venezuela could transact with any company, or be individually based in the United States. Likewise, the US also froze the assets of the Venezuelan government that were under its authority.
Some of the sanctions that were imposed against the country were eased off by US President Joe Biden back in May this year. This sanction easing was related to oil companies, such as Chevron, which are based in the US.
Crypto for Sanction Evasion
Similar to a number of other countries that are trying to evade sanctions, Venezuela is also making use of cryptocurrencies for doing so. Cryptocurrencies like Bitcoin (BTC) have proven to be quite effective for countries as a way to evade the sanctions imposed against them.
Chainalysis, a blockchain analysis company, said last year that Venezuela was one of the top countries in terms of crypto transactions. Not only are people in Venezuela using crypto as a means of evading sanctions, but have also turned towards them for dealing with inflation. People are using these digital currencies to preserve their wealth, although it might no longer be smart to do so given the turmoil in the crypto market itself.