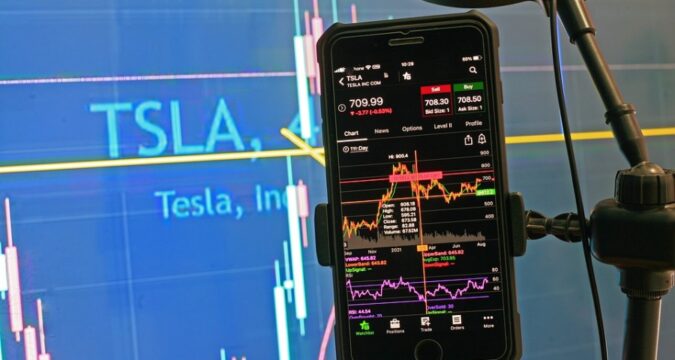 Tesla's (TSLA) stock price has now begun to rise after a sequence of steady and solid moves in the right direction. Analysts were on the verge of giving up on their bullish forecast on Tesla shares since the price was battling to stay above the $800 mark. However, it eventually completed the task, proving the adage that the more times a level is tried, the more likely it is to eventually break. It was the finish above $800 on Tuesday when Tesla settled at $805, which served as the trigger.
"Give the stock one final opportunity and stick with our optimistic recommendation as long as Tesla stock remains over $781," analysts advised on Monday. This it did, and by Tuesday afternoon, experts had confirmation, and the initial call has been going swimmingly ever since. Another steady climb was seen in Tesla shares on Thursday, with the stock reaching an all-time high of $820 before ending at $818.32. When compared to the S&P 500, which gained 1.71 percent for the day, the 0.89 percent gain was a slight underperformance.
Tesla (TSLA) Stock Price Information
Relevant news flow is dominated by a price target raise from US asset manager Jefferies, which has raised its price objective for Tesla to $950, a neat even $100 gain from its previous estimate of $850. The output expectations for Tesla in 2022-2023 have been raised to 1.3-1.7 million units, according to Jefferies. Tesla will reveal its third-quarter financial results on Wednesday, October 20. Analysts predict earnings per share (EPS) of $1.49 on revenue of $13.37 billion, translating into $1.49 per share. The results will be released after the market has closed.
Stock Estimate For Tesla (TSLA)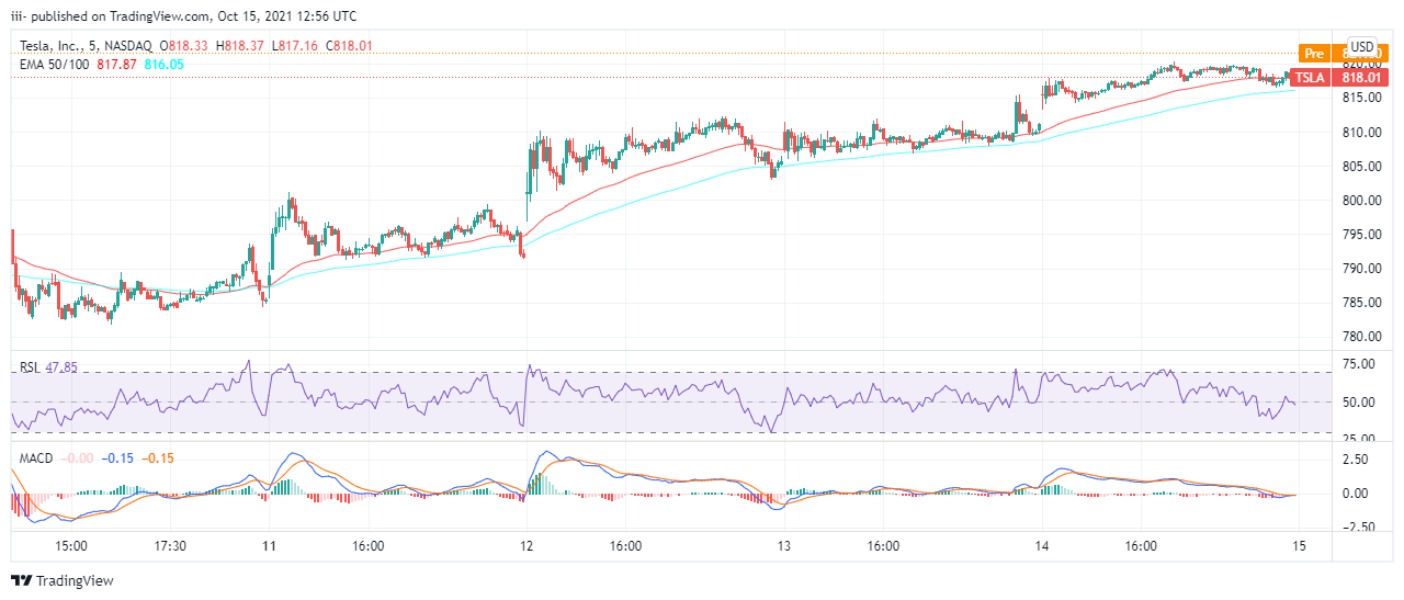 TSLA CHART. Source: Tradingview.com
Even though Tesla shares were battling to stay over $800, experts remained bullish and have now been rewarded for it. The stock is still a strong buy in the near run, but there are some crucial issues to keep an eye on in the longer term. First and foremost, the Relative Strength Index (RSI) for Tesla is currently indicating that the stock is overbought. The last time this happened was in January when it reached an all-time peak. So that's a little concerning.
Additionally, Tesla is nearing the top of the trend channels, which has been doing exceptionally well since May of this year. Analysts   remain bullish, though, because the trend is upward, Tesla is trading above the 9-day moving average, and the Moving Average Convergence Divergence (MACD) indicator has shifted into a bullish position. 
It would be advised, however, to employ a trailing stop and, if necessary, remove some long positions from the table before next week's reports. Is it possible to tell how much of the good news is already priced in? What will happen when Elon Musk talks about chip issues or distribution network problems? This is just another source of concern. If Tesla can reach $850, there will be significant volume opposition at that price.