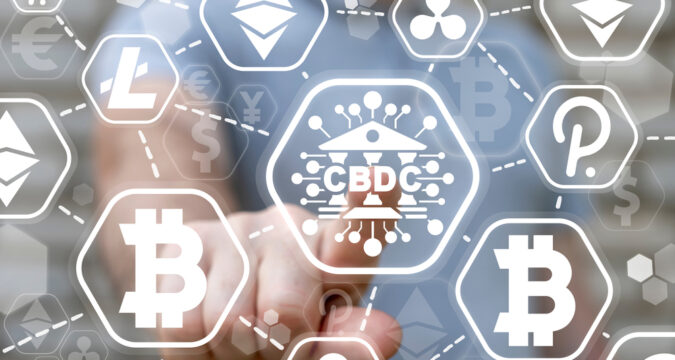 The idea of a central bank digital currency (CBDC) has become a subject of debate among U.S. lawmakers who are still yet to decide if the central bank, the Federal Reserve, should issue one. Lawmakers had a heated argument over the subject on Thursday.
The congressmen weighed the pros and cons of issuing a CBDC, which led to arguments over privacy and other concerns. Even if one will be issued, Rep. French Hill, R-Ark., was of the opinion that the Fed will need the approval of the Congress to do so.
"Let me be unequivocally clear here for this audience: there is no support for a CBDC in Congress, except from those on the fringes who think somehow a CBDC might be an amazing solution to many unstated global problems," Hill said in his opening remarks during a House Financial Services subcommittee hearing.
Many countries are pursuing the release of CBDCs for their citizens, including many of the top economies of the world. However, the U.S. only recently brought up the matter and is not ready to issue a CBDC yet.
However, the government took a step to study the pros and cons of issuing a CBDC last year, something that has led to much apprehension among those who don't like the idea.
The DIvide
For a long time now, the Republican and Democrat lawmakers have held opposing views about a CBDC. Republicans have stood against the idea from the start, notable among which is Rep. Tom Emmer, R-Minn., who reintroduced his CBDC Anti-Surveillance Act this week that would block a CBDC on the federal level, citing privacy and surveillance concerns.
On the other hand, Democrat lawmaker Rep. Stephen Lynch, D-Mass., reintroduced his bill, the Electronic Currency and Secure Hardware Act, on Thursday. The bill seeks to create a CBDC "maximize consumer protection and data privacy, and advance U.S. efforts to develop and regulate digital assets."
"I worry about some of the recent false narratives and fear mongering, much of which has been fueled by the crypto industry itself," Lynch said during the hearing. "That fear mongering around a CBDC being weaponized as a tool for government surveillance or control. It's important to correct some of the inaccurate and misleading claims that could lead us to shut down innovative policy approaches before we have even begun a meaningful discussion."
Another Democrat, Rep. Wiley Nickel, D-N.C., argued that CBDCs should not be a partisan issue, and is important to keep the U.S. ahead in financial innovation.
"The United States must remain the global financial leader, especially with the dollar's role as the global reserve currency. We can't afford to fall behind or lose our global influence," Nickel said.