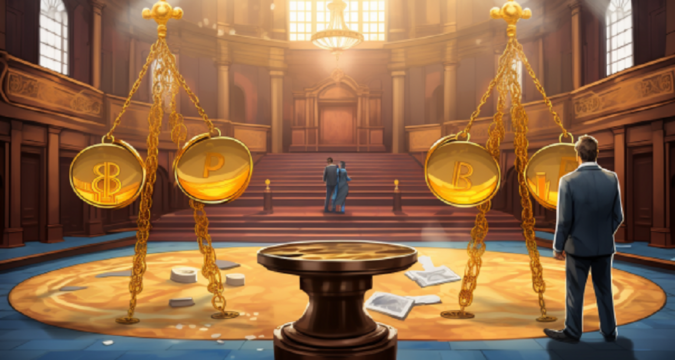 According to the CEO of Messari, a top source of cryptocurrency research and statistics, in its latest report, said that the cryptocurrency investment environment is still busy trying to secure their products against a market downturn, with top companies like Coinbase Ventures, Animoca Brands, and NGC Ventures increasing their investments in blockchain and digital asset initiatives.
Coinbase Ventures, the corporate venture capital arm of Coinbase exchange, has been particularly active in the market. Information has it that with 329 investments in more than 295 firms, the company has attracted the attention of industry watchers.
Investigation shows that Animoca Brands, a venture capital business focusing on the metaverse and gaming industries, has also demonstrated resiliency. Animoca Brands has spent almost $5.5 million in 240 different organizations.
This move, analysts at Bitcoin World say it's a demonstration of commitment to assisting initiatives that are influencing the direction of virtual worlds and interactive entertainment. Singapore-based NGC Ventures has also significantly influenced the crypto investing scene. The company has invested $3 million in more than 166 firms through participation in 200 investment rounds.
Messari CEO Issues Warning, Commends Venture Capital Companies
The CEO of Messari, Ryan Selkis, has issued a warning against underestimating the grit of the cryptocurrency investment environment, adding that adverse market conditions frequently cause Venture Capital (VCs) to expand their strategic investments. Selkis noted that the present market slump might serve as a drive for additional innovation and industry consolidation.
Top venture capital firms' determination to keep funding blockchain and digital assets despite market swings demonstrates the sector's development and capacity to draw long-term institutional support. Also commenting on this trend, Ryan Selkis, on his X handle, explained that these investments show a wider commitment to advancing blockchain technology and its uses across multiple sectors and provide crucial finance for new projects.
Selkis also said that the present market sentiment is more miserable than what he'd noticed in 2019, after which he related it to the catastrophic event of 2015. Some of the topic venture capital companies like Polychain Capital, Polygon, Shima Capital, and Andreessen Horowitz top the list performers, with investment accounting as 176, 97, 169, and 180, respectively.
The Singapore-based NGC Ventures was reported to have made 200 rounds of investment in over 166 firms, accounting for a total of $3 million. Further investigation also revealed that the company's main investment preference is the web3 infrastructure startups, but smart contract companies have been seen to have received the majority of the funds.
The industry's capacity to withstand short-term turbulence and stay focused on its long-term goals is demonstrated by the robustness of the cryptocurrency market and the continuous investment activity of leading venture capital firms.