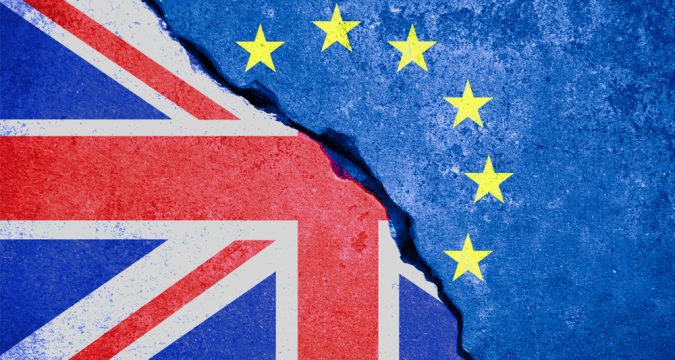 On Jan. 31, 2020, the most awaited event happened over the world map as the UK separated from the UK. The UK after Brexit becomes the more favorable country for crypto-based businesses-especially small-level crypto firms: the fees for registration of crypto startups reduced.

New Bitcoin Robot – With Crypto Engine you can trade better and faster! Crypto Engine uses some of the best trading technologies for reading the data obtained from the cryptocurrency markets and then generates the trading insights that can be used for earning profits.
>> Read Full Crypto Engine Review
>> Try Crypto Engine Today
The government law enforcement firm, Financial Conduct Authority (FCA), has amended the fee structure for the registration. It seems that government wants to provide an optimum environment for the crypto community to flourish in the country. For this, they have minus the registration fees for crypto-related companies.
Only £2,000 for Small level Business Firms
Per the 'Handbook Notice 73' by FCA, the crypto-related firms with an income up to £250,000 will pay £2,000 as a registration fee. Similarly, the companies will pay £10,000 if the income is above £250,000.
Earlier, the registration fees were different: that was £5,000 for all kinds of businesses, whether small or large. The reduction in charges for working in the country seems to result from the criticism the government had faced from the crypto community. Secondly, the financial authority also wants to encourage the small level crypto firms in the country.
The crypto community as well as small-level crypto firm owners welcome the recent amendment and hope the positive change for the industry in the country.
It is reported earlier that Fifth Anti-Money Laundering Directive (5AMLD) will be implemented in the EU from Jan.10 onwards. And the whole crypto-related business firms are required to adjust with the new set of rules and regulations.: this includes the monitoring of all transactions and KYC as well. But, now, this is not going to happen in England as a result of Brexit.
As of Oct.9, Reuters reported that Bank of England is curving out the rules to be followed by Libra and other cryptocurrencies to operate in the country.
A continuous debate is ongoing on the news media whether Brexit will prove good or bad for the country. The milestone change will also affect the business community as well. But the recent amendment for fee decline is good news for the crypto businesses in the country.