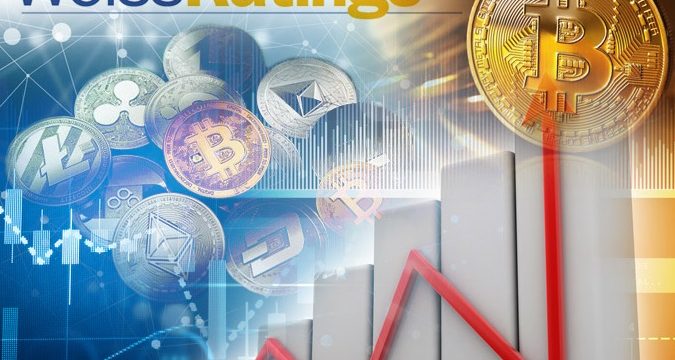 Bitcoin Weiss Rating
The independent crypto rating agency Weiss Ratings has now acknowledged bitcoin as a leading crypto project by giving Bitcoin an A- rating.

New Bitcoin Robot – With Crypto Engine you can trade better and faster! Crypto Engine uses some of the best trading technologies for reading the data obtained from the cryptocurrency markets and then generates the trading insights that can be used for earning profits.
>> Read Full Crypto Engine Review
>> Try Crypto Engine Today
Weiss crypto ratings call the world's leading digital asset excellent due to its brilliant price performance as Bitcoin has crossed the $10k mark. The announcement was made on 7th Feb by Weiss crypto ratings on Twitter. According to the Tweet:
"The Weiss Crypto Rating for #BTC is now A- (excellent), thanks to improving fundamentals and positive price action ahead of Bitcoin's next halving."
Bitcoin has a higher grade than XRP and EOS
Weiss did not give such a high grade to Bitcoin last time when it announced ratings in March 2019 and placed XRP and EOS above bitcoin. But this time, Weiss has shown favor to the world's leading digital asset and has given a higher grade than XRP and EOS. Both XRP and EOS have received the grades of B- and C respectively.
However, the Center for Information and Industry Development (CCID) placed Bitcoin at the eleventh position in its latest ratings while XRP was positioned at the Twentieth spot. Chinese CCID ranked EOS, Tron (TRX), and Ethereum (ETH) at 1st, second, and third respectively.
May 2020 Bitcoin halving is an important event
The Bitcoin halving event is scheduled to be held in May 2020. This halving event is important for leading asset Bitcoin. In this bitcoin halving event, the number of mining rewards will get reduced from 12.5 BTC to 6.25 BTC. Weiss has also given special attention to this upcoming bitcoin halving event.
The United States-based crypto exchange Coinbase claimed that Bitcoin halving will bring the coin closer to become digital gold. As the crypto exchange said:
"Armed with a myriad of technological advantages, accelerating development, and maturing global market, Bitcoin is a store of value to rival gold in the digital age."
Crypto industry needs objective independent rating systems
The CEO at Weiss group Dr. Martin Weiss said that the crypto industry badly requires objective independent rating systems. He stated: "They'll empower individual and institutional investors to help cut through hype and fear —to identify the truly promising cryptocurrencies."