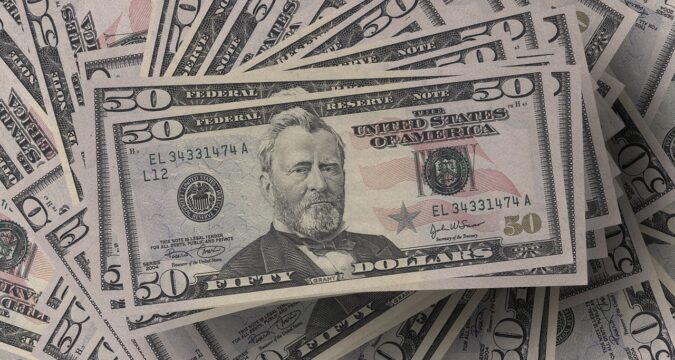 On Thursday, the trading value of the US dollar (USD) recorded a dip. The value of the dollar wobbled on that particular day and moved in a downward direction.
All the gains the USD had managed to gain in the early days of the week have been lost to the recent dip.
Investors Eye Two Factors
The value of the dollar is dwindling because investors currently have their eyes set on two major factors that may move the USD dollar's price upward or downward.
The first factor is the inflation data that the investors are looking forward to. The investors want to know if the inflation rate has gone down and if there would be any chance of the inflation rate going down in the future.
The traders are eager to learn about the inflation rates and want to know if there would be any softness in regards to the factor or not.
Then comes the labor data for the United States, which the investors want to see in the positives. They want to see if the employment rate has been rising or if it is moving in a negative direction.
Dollar's Bearish Movement
If both factors show positive signs, then it would mean that the Feds would lower their aggression toward the interest rates.
As the Feds lower the interest rates, it would definitely see the value of the USD going down compared to the rest of the currencies. As the dollar grows weaker, other currencies would gain momentum, letting the investors know which direction to choose.
Dollar's Bullish Movement
If the inflation rates continue rising and the job data is not as strong as expected, then the situation would move to the other side for the USD.
The Feds would have no choice but to either come up with another policy to control the inflation rates or continue with their aggression.
This would further strengthen the trading price of the USD and move it into the bullish zone.
Performance of EUR and GBP against USD
As the anticipation level of the investors grew, the trading price of the USD started to weaken. This eventually caused the greenback to take a step back against the other major currencies.
The EUR also gained momentum against the USD and it was also because of the release of the meeting minutes of the ECB from the last month's meeting.
The EUR was able to surge 0.3% against the USD, moving to 0.9927. However, the $0.9927 was a higher level for EUR given its current market situation. Therefore, the EUR ended up giving way to the USD and fell to $0.9528.
The British sterling was also able to gain momentum as its price rose by 0.35% against the USD. Following the surge, the USD's value rose to $1.1359.