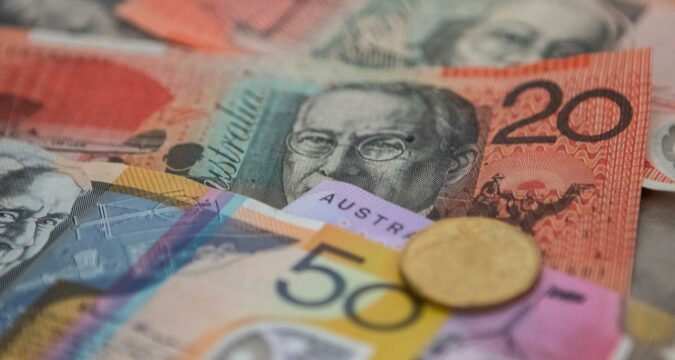 In the latest forex trading session, most of the Asian currencies seem to have earned a breather and it is all thanks to the US dollar.
The value of the USD has weakened in the latest Asian forex market trading session. Due to the weakening of the USD, the values of the Asian currencies have picked up against the greenback.
Australian Dollar Recorded a Dip
While the Asian currencies performed well against the USD, the Australian dollar saw its value take a fall against it.
The fall in the AUD was recorded after the announced rate hikes by the central bank were lower than the expected raise. Due to that, the trading price of the AUD ended up falling in the negative zone.
The data suggests that the trading price of the Australian dollar has moved in a negative direction. In the latest trading session, AUD's price has recorded a 0.8% drop coming down to $0.6466.
Decision Made by the Central Bank
It seems that finally, the central bank has come to its senses and wants to make a decision in favor of the public and investors.
The central bank has now realized that it needs to create a balance between the rising inflation rates and the interest hikes they are implementing.
Fighting the rising inflation rates with aggressive hiking of the interest rates is not working out at all. Now, the reserve bank of Australia had announced that it has lowered the interest rate hikes keeping the interests of the local investors in mind.
In a recent meeting, the Australian Central Bank confirmed that they have implemented a 25 bps interest rate hike, which is lower than expected.
The central bank now wants to create a balance that would not negatively impact the much-impacted economy of the country.
Gap Rises in Interest Rates
It is worth keeping in mind that the hikes do not end at the recent 25 bps hike announced by the Reserve Bank of Australia (RBA).
The RBA intends to introduce more hikes in the upcoming months and plans on keeping it up until the end of 2022.
Still, the RBA is toning down on the hike rates that he had previously planned versus the current ones. The decision made by the RBA is a bearish move toward the AUD and it would end up causing a problem on an international level.
Compared to the AUD, the US Feds have hiked the interest rates by 75 bps, which creates a great difference between the hikes on both sides.
As the gap widens, the AUD price would continue taking fall against the major currencies from around the world.