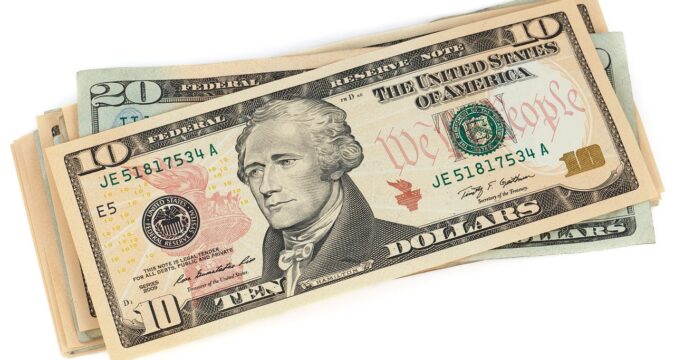 The US dollar sees a major fall in its prices following a major spike that was influenced by rising inflation. In the past week, the dollar continued to rise against all other currencies, further increasing investor sentiment throughout the entire market.
However, with so many days of completely unaltered rise, it was only about time before it started to fall. And with some of the most volatile trading seen on Thursday, the prices for the dollar fell significantly against the yen and various other currencies.
A Slightly Excessive Response to the Newest Market Report
Following the newest market report on inflation, the market happened to spike by just a little.
However, most investors who saw this spike believe that the market responded a little too excitedly to the overall report, but some believe that it was justified given that the report was hotter than usual.
The greenback especially saw a prominent rise against the yen, with prices reaching a new 32-year high of 147.66 yen. Of course, the yen was not the only currency to make a comeback against the dollar, with the euro also making a rebound.
Despite initially falling down to record lows, it managed to almost immediately bounce back to 0.8%. many are speculating why and how the euro was able to make a comeback, especially when the dollar continues to go very strong.
According to various sources, the euro saw an increase in its prices following a Reuters report. According to the report, the publication made it obvious that the euro did not need many rate hikes to better tame inflation.
Euro Continues to Recover Slowly
With the euro making its slow but steady recovery from the dollar, it is becoming very obvious that the situation there is not as dangerous as most people would think.
Many believe that the initial reaction to the CPI was greatly exaggerated, as the New Zealand and Australian dollars both dropped by over 1.5%. Furthermore, the Canadian dollar also managed to drop by 1.3%, showing that the ripples of this overexaggerated reaction reached much farther than most people expected.
With the market reacting so viciously to these small changes or mild misses on data points, it is a sign of a distressed market. While a partial reversal will not be surprising, this market showed a full reversal.
US Consumer Prices Continue to Grow
US consumer points showed no signs of slowing down any time soon, which coupled with underlying inflation pressures, allowed for continued escalation.
Therefore, most investors believe that a 75-basis-point rate increase is almost expected by the Fed. The consumer price index managed to rise by 0.4% over the last month, despite only being able to gain as much as 0.1% in August.