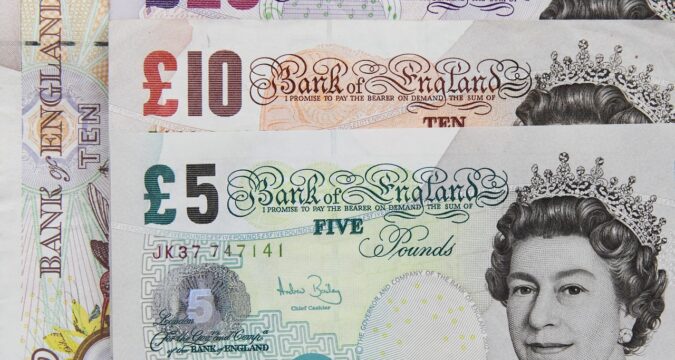 The Monday trading session in Europe saw that the value of the dollar weakened while the sterling gained momentum. The value of the sterling rose after it was revealed the UK would bring spending and tax plans.
Sterling Gained Momentum
Over the weekend, the government of the United Kingdom announced that it had a new plan to boost the markets.
They revealed that they would introduce new spending and tax plans to provide reassurance to the market.
The government is trying to bring back balance following turmoil that has been caused due to the premiership of Liz Truss, the new Prime Minister of the UK.
The DXY Dipped by 0.3%
The latest data for the Dollar Index (DXY) has also come out showing that the dollar is not performing well against the six basket currencies.
The same has been recorded against currencies other than basket currencies. The data shows that the DXY has recorded a 0.3% dip coming down to 112.828.
Since the beginning of the year 2022, the DXY has managed to climb by 18%, which is a huge gain for the particular index. It is for the first time since 1972 that the DXY has recorded such a high gain.
As of now, the DXY is moving in the negative direction and it is because of the bulls. The bulls have reportedly stopped investing.
The bulls are reportedly taking a breather after a long bullish trend. As things have toned down a little, the trading price of the USD is moving in a negative direction.
US Inflation Data has compelled the Bulls
It is mainly due to the red-hot inflation data that has forced the traders to take a break from bullish activities. They are now laying back to see exactly how the future data comes out.
The bulls have decided that they would wait for the US Feds to hold another meeting in the month of November. It is expected that the Feds may announce another hike in the interest rates.
If that happens, the bulls would come into action and start investing heavily in the USD. This would eventually push the price of the USD, making it stronger against all major currencies.
Price Action of Major Currencies against the USD
The data shows that the trading price of the GBP versus the USD has climbed 0.9%, currently standing at 1.1265.
The trading price of the EUR against the USD has climbed 0.3% and is now at $0.9746. The trading price of the JPY has surged 0.1% against the USD.
The value of the AUD, the NZD, and CNY have risen 0.8%, 0.6%, and 0.1% against the USD respectively.