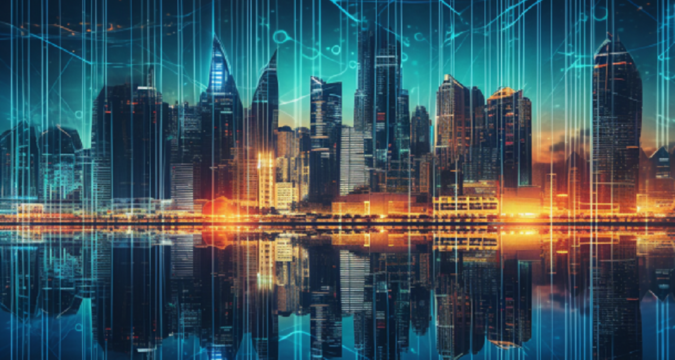 The latest cryptocurrency price adjustment report shows that VeChain has gained support at $0.0157. As at the time of this report, the cryptocurrency's price is currently $0.0157, with a $62.78 million trading volume and a $1.13 billion market capitalization. VeChain has seen its price rise by 4.31% in the last day, with a market share of a 0.11%.
According to the data containing VeChain's annual supply, the inflation rate is 11.45%, creating 7.47B VET during the previous year. This is out of a maximum supply of 86.71 billion VET and 72.71 billion units of VET now circulating on VeChain. According to the available price analysis, the Relative Strength Index (RSI) is currently at 39, indicating that the cryptocurrency is stable.
"Narmin," an analyst with Cryptopolitan, while analyzing the RSI, said that a reading of 30 or less on the RSI is regarded as oversold, while a reading of 70 or more is seen as overbought. The Fear & Greed Index shows a neutral reading of 47 and a pessimistic attitude toward VeChain's price prediction.
Binance, on their official blog, has the price of VeChain at $0.0157463, showing an increase of +2.39% in the last 24 hours. The positive development also reflected its market capitalization, which increased by $1.14 billion. Meanwhile, it was also established that the coin had a $29.12 million in trading volume, coupled with its 72.7 billion in total circulating supply.
Reasons For Positive Movement Explained; More Adoption By Businesses Fingered
VeChain and Salesforce announced a collaboration in April 2021 to combine VeChain's blockchain technology with Salesforce's CRM system. News had it that the alliance intends to make it possible for businesses to monitor and confirm the authenticity of their product through the supply chain.
Recently, VeChain has been gaining ground in the market for carbon emissions trading. VeChain announced a collaboration with DNV, a leading quality control, and risk management service provider, in May 2021 to create a blockchain-based carbon emissions tracking system.
The solution attempts to make it possible for businesses to monitor and reduce carbon emissions by purchasing carbon credits. Cointelegraph's Jordan Finneseth, while commenting on this trend, said that the collaborations between VeChain and Salesforce, and DNV are just a couple of instances of how the blockchain platform can transform supply chain management and the monitoring of carbon emissions.
The latest analysis of the coin's performance says that the ranking has gone up to #38 on the list of the most popular cryptocurrencies in the world. And with an all-time high of $0.2782161, after a -21.25% decline in the last seven days, has risen by +2.39 over the previous 24 hours and +0.08% in the last 1 hour (as at press time), giving both investors and traders a positive prospect to hold onto.