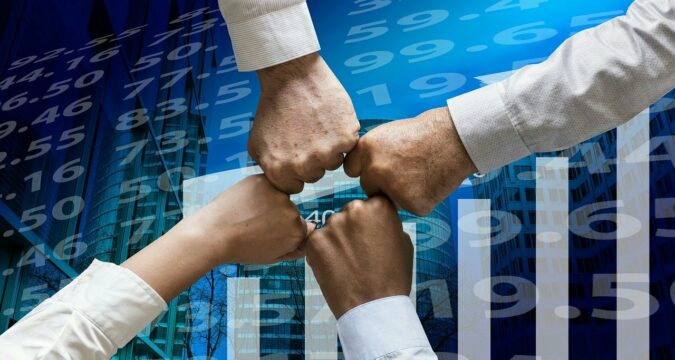 It was just last Monday, July 5, when Virgin Galactic had made a promising announcement for its followers and space enthusiasts. The company had confirmed the successful testing of the VSS Unity space plane that will be used for commercial space flights.
Right after the news, the stocks for Virgin Galactic (SPCE) experienced a surge. The announcement around the successful test flight was made by Richard Branson, the billionaire dollar founder of Virgin and Virgin Galactic.
However, the surge did not last for long as Branson's next announcement made things a bit confusing and concerned for the stakeholders. Branson made an announcement that he would be boarding the first flight to space. He revealed that five more employees from Virgin Galactic would also be accompanying him in his space journey.
Following the announcement, the stock prices for the company came down. While it was expected that the stock price for SPCE would soon retain its standard price, Branson dropped another bomb on the shareholders.
According to reports, Branson made another announcement that Virgin Galactic is planning to launch more shares for the company in the public. This information was shared by Branson as well as revealed through the filing at the regulatory authority for approval.
The announcement revealed that Virgin Galactic is planning to launch $500 million worth of more shares into the market. Following the announcement of the new shares being launched by Virgin Galactic, the company observed that the share prices were tumbling. As of Monday, July 12, 2021, the price of Virgin Galactic's shares was $43.54 per unit.
The rise in the price of the stocks and then the fall was due to the initial announcement made by Branson of the successful test flight. Then followed by his own onboarding on the first flight for the VSS Unity spaceplane.
While requesting approval of the release of new shares, Virgin Galactic has also provided more information around its plan. The firm has revealed in the filing that it has also filed a distribution agreement with major financial banking and investment firms.
The firm has revealed that the agreement has been signed with Goldman Sachs, Morgan Stanley, and Credit Suisse Securities. As part of the deal, the company would sell additional shares that would be up to $500 million. The company has also revealed that it will be launching new shares in the form of common stock.
In the filing, Virgin Galactic revealed that it would be their management that would have authority over the proceeds from the allocated shares.
Given the progress and development the company has been making, the analysts are predicting that the price of Virgin Galactic shares would be around $51.