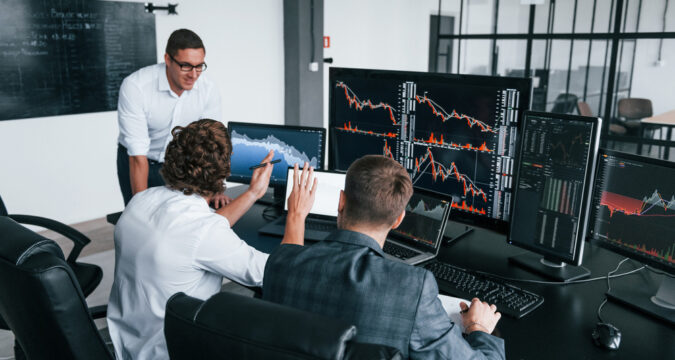 Walgreens Boots Alliance makes it to the list demonstrating a positive trend in terms of the stock price increase. The firm's share prices have experienced an over a 7% increase in premarket trading. Walgreens Boots Alliance recently went ahead sharing its earnings report for the third quarter of 2021. The drugstore chain revealed that it has beaten the expectations of analysts and it is anticipating an even higher than expected performance for upcoming quarters. The drugstore chain has reported that for the particular quarter, the analysts had set the estimations for earnings to $1.02 per share.
However, they have successfully achieved adjusted earnings of $1.17 per share. Walgreen Boots Alliance has confirmed that the rise in the revenue is due to the significant rise in COVID-19 vaccinations. The firm has revealed that the sales figures were more than the projections set by the analysts. In addition to sharing its earnings report, Walgreens Boots Alliance has also revealed that it is going to make a $5.2 billion investment acquiring a majority stake in VillageMD.
Next up is the car rental company, Avis Budget Group that did not see a bright light on the premarket trading. Avis Budget Group reportedly experienced a drop in share prices by 1.8%. This was due to the analysts from the investment giant, Morgan Stanley, downgrading its stock status. According to reports, the analysts at Morgan Stanley went ahead and downgraded the stock status of Morgan Stanley to "underweight". Prior to downgrading the stock, Avis Budget Group's stock status was "equal weight".
In their remarks, the Morgan Stanley analysts have stated that it is due to the peak cyclical earnings that they had to make this decision. Due to the recent earning results from the company, there is an imminent reward tradeoff/negative risk.
The US Bancorp makes it next into the list of companies experiencing a downtrend in terms of share prices. The bank stock has reportedly experienced over a 2% drop, even though the company has shared a positive outcome in its earnings report for the third quarter. The bank stock reported that the earnings it generated were higher than the analysts' expectations.
The US Bancorp revealed that for the third quarter of 2021, the Refinitiv analysts had shared their earnings consensus. The consensus showed that the company was expected to generate earnings worth $1.16 per share, while revenue generation was $5.77 billion. However, the company successfully generated earnings worth $1.30 per share against a revenue generation worth $5.89 billion.
Coming next on the list is Taiwan Semiconductor Manufacturing that has experienced a 2% rise in share prices. The reason behind the company's share price increase is the earnings the semiconductor manufacturing company has generated in the third quarter of 2021. The company has announced that they have also increased the guidance for the upcoming quarter of 2021.