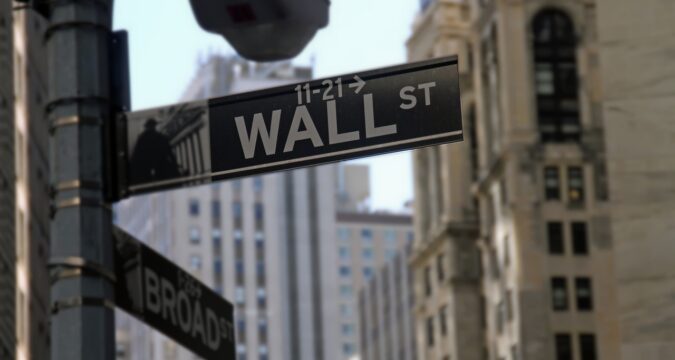 On Friday, US stock markets closed the week down, as concerns about an energy crisis in Europe erased gains recorded earlier after the US jobs data report showed that there may be softening in the labor market.
Lost gains
The Labor Department published its US payrolls report for the month of August on Friday. The report showed that hiring was still stronger than expected, but unemployment climbed to 3.7%.
Plus, wage growth was also slower and this eased worries about an overly aggressive US Fed in terms of interest rate hikes for bringing down inflation.
This prompted US stock indexes to open higher for the day, but they erased gains after the statement from state-controlled Gazprom in Russia.
Gas flows from Russia to Germany had been scheduled to begin on Saturday through the Nord Stream 1 pipeline.
However, the company said that a vital turbine had an oil leak, which meant that deliveries could not be restarted safely. It did not provide a timeframe for fixing the leak.
Market analysts said that the good news in the morning was overshadowed by headlines from Europe. In addition, trading volumes were also thin because of the extended holiday weekend.
US markets would be closed on Monday for the Labor Day weekend, which meant that market moves were exaggerated for the most part.
The performance
There was a 1.07% drop in the Dow Jones Industrial Average, which saw it come down by 337.98 points to reach 31,318.44.
A 1.07% loss was also recorded in the S&P 500 index, which lost 42.59 points to reach 3,924.26 points. A 1.31% drop in the Nasdaq Composite also saw it lose 154.26 points to reach 11,630.86 points.
Out of the 11 sectors of the S&P 500, energy was the only one to record gains of 1.81% and end the day in positive territory.
The data
Even though payrolls turned out to be better than expectations, estimates had predicted a 0.4% rise in average hourly earnings, which only rose by 0.3%.
Before the pandemic, the unemployment rate had been around 3.5%, but this climbed to 3.7%, which showed that the efforts of the Fed to boost hikes for slowing growth were finally taking effect.
It is believed that the Fed's decision will take wage growth into account when deciding the magnitude of interest rate hikes because its goal is to bring down inflation to its 2% target.
On Thursday, expectations of a rate hike by 75 basis points from the Fed in its September meeting had risen to 75%.
However, statistics showed that rate hike bets were not predicting a 56% chance of this happening. But, there is one last major data release scheduled before the September meeting.
The consumer price data for August would have a significant impact on the decision of the US central bank in determining the size of the rate hike.
Stocks had climbed to a high of four months halfway through August, but concerns over aggressive hikes have pushed them to lower once again.