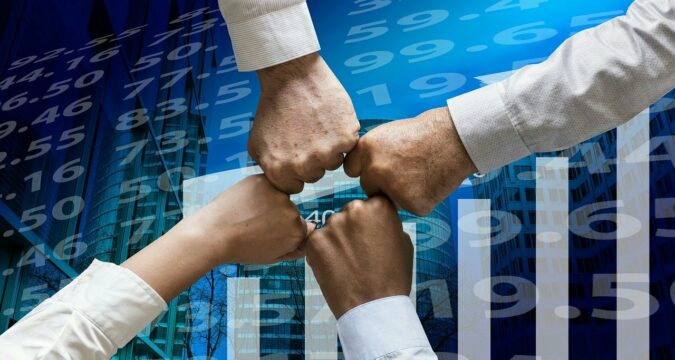 As per the latest reports, Wise has successfully enlisted itself through the London-based Stock Exchange. Wise is based in the United Kingdom and is one of the most prominent firms belonging to the fintech space.
According to data from the stock exchange, Wise shares started trading at a price of £8 per share. The launch of Wise was one of the most anticipated ones in the United Kingdom. The firm had its shares launched through the London-based Stock Exchange on Wednesday, July 7, 2021. At the time of the launch, the valuation of the company was £8 billion, which at the time of writing translates to $11 billion.
While the majority of the firms plan on getting enlisted through the standard process, Wise has sided with not so common approach. The majority of the firms go with initial public offerings (IPOs) before they fully launch into the market. On the other hand, Wise decided to go for the direct listing through the London Stock Exchange.
The procedure of getting directly listed is something that was started by Spotify in the first place, which is a firm based in the United States. Spotify had reportedly gone for direct listing through one of the US Stock Exchange markets back in 2018.
It has been revealed that the private backers of Wise have started sharing their own shares in the public market. This would ensure that the public would be able to get their hands on more shares for the company. While the investors would be able to generate extra money from the sale of their shares.
Apart from getting enlisted through the London-based Stock Exchange, Wise has taken its listing to the next level. The fintech firm has reportedly launched a new program that is called OwnWise. The program allows the users to own a stake in Wise itself.
The users who participate in the OwnWise program will be eligible for receiving shares of the company in the form of a bonus for joining the program. According to the program, the bonus shares would be rewarded to the users after 12 months and would be worth up to £100, which would be the maximum limit.
The founder of Tech London Advocates, Russ Shaw has also commented on the recent launch of wise shares. He remarked that Wise has proven to be very persistent with its operations and offerings. The firm has kept its trend alive by going with a direct listing. With the latest listing, the firm has done justice to its brand name.
Shaw commented that direct listing is a very unusual procedure of getting listed on an exchange. The process can prove to be really expensive for the firms and initial investors who prefer it over IPO listing.
With its recent listing and launch of a new program to support, it is expected that its share prices would surge in the upcoming days, without facing any downtrends.