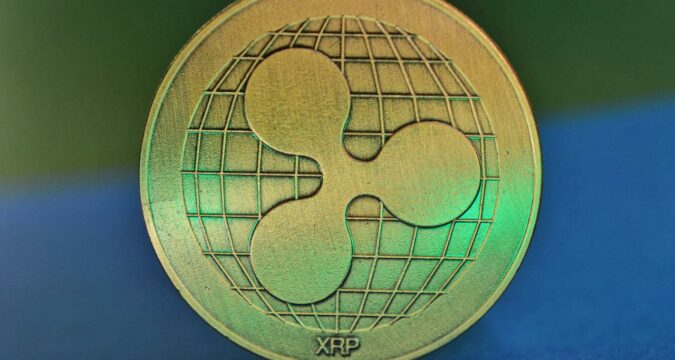 At the time of writing, the price of Ripple (XRP) is trading below $0.38. The graph shows that the price of XRP has experienced a dip and it is now below the particular mark.
As the price of XRP went below the mark, the bears tried to increase their selling pressure to pull XRP lower. However, the efforts were not fruitful as the bulls were also building up momentum to launch a strong rally.
The bulls did succeed in achieving their goal. Therefore, the trading price of XRP went over $0.38. It was due to the strong buying power of the bulls that the bears were not able to withstand. They soon gave up to the trend and the trading price of XPR started traveling higher than the $0.38 mark.
The Price Dip for XRP
For the record, it was on May 26 when the price of XRP fell below the support level of $0.38. However, after the price of XRP grew over the mark, the bears started showing signs of strong aggression. This means that the bears may not let the bulls sustain the pressure over $0.38 for long.
If the bulls end up giving in, the XRP price may end up falling below the $0.38 again and start moving into the lower path. The bears have mounted a stronger defense at the $0.43 mark. They will try their best to stop the bulls from going any further.
For this purpose, they will sell XRP with higher force and determination. For as long as the selling spree continues, the price of XRP may continue falling deeper. In the due course, the trading price of XRP may end up falling down to $0.37.
The $0.37 mark would serve as a strong support mark for the bulls. They will try and defend it with the same force applied by the bears at $0.43. They may try and buy the dips but if their tactic fails, then XRP may start moving lower.
As the situation worsens, the investors may start moving to the bearish side. In an attempt to cover the losses, the investors may trigger an even stronger selling spree. This time, the trading price of the XRP/USDT pair may dip to $0.33.
XRP Investors' Efforts for Higher Movement
As the bulls are sustaining pressure from the bears over $0.38. If the bulls strengthen their buying power, then they will be able to push XRP over the $0.40 mark. They may be able to break through the strong defenses set by the bears at $0.43 (20-day EMA).
If the bulls manage to strengthen their grip over the bears, then the trading price of XRP may grow up to $0.50. At present, the $0.50 price is the 20-day EMA for XRP.