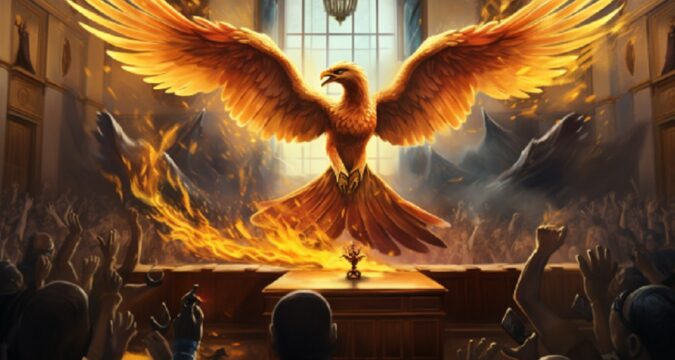 Yesterday 13 July, a court sitting in New York ruled that XRP is not a security. This brought to a partial end the three-year old case between the securities and exchange commission (SEC) and Ripple on the question of whether XRP is a security or not.
In the ruling, the presiding judge, Judge Torres ruled that in selling XRP directly to institutional investors, XRP is a security but in selling to unknown buyers in blind bids, it is not a security.
"For the foregoing reasons, the SEC's motion for summary judgment is granted as to the institutional sales, and otherwise denied," the judge ruled on Thursday. "Defendants' motion for summary judgment is granted as to the programmatic sales, the other distributions, and Larsen's and Garlinghouse's sales, and denied as to the institutional sales."
This has been a much awaited ruling as the SEC has been very harsh on crypto recently. For most, the outcome of the SEC-Ripple case would be a critical determinant of how the future of crypto in the US would be like. As expected, the ruling has ignited celebrations across the crypto community in the US and beyond.
XRP Relisted
Similarly, top exchanges that delisted the token at the start of the case have also relisted the token and commenced trading. Among these are Coinbase, Gemini, and Kraken which are all top crypto exchanges based in the US.
Some of the exchanges announced the relisting through tweets on their official Twitter handles.
"Coinbase will re-enable trading for XRP (XRP) on the XRP network. Do not send this asset over other networks or your funds may be lost. Transfers for this asset remain available on @Coinbase & @CoinbaseExch in the regions where trading is supported," Coinbase wrote in a tweet.

Trading is anticipated to begin later today, if liquidity conditions are met. Once sufficient supply of this asset is established trading on our XRP-USD, XRP-USDT and XRP-EUR trading pairs will launch in phases. Support for XRP may be restricted in some supported jurisdictions," the exchange added.
Similarly Gemini, gave a notice of relisting XRP on its platform.
"Given today's ruling that the sale of XRP on exchanges is not a security, @Gemini is exploring the listing of XRP for both spot and derivatives trading."
XRP Soars
As a result of the relisting, many more investors have bought XRP and are now trading the asset, leading to an expected surge in price. XRP has been the best performing asset among the top ten on Coin Market Cap in the last 24 hours, rising to become the fourth largest asset by market cap currently.
The token rose to over 90% gain, but at the time of writing this report has dropped to 67%. Whether this momentum will be sustained or it slows down remains to be seen, but the asset is clearly back on top, pending the outcome of the trial to be fixed.