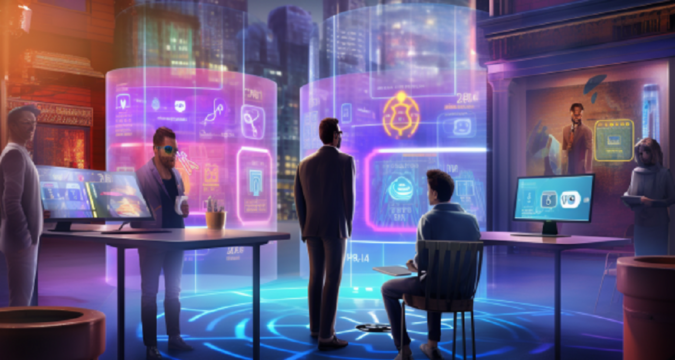 The cryptocurrency exchange OPNX suffered a blow when its $30 million offer to buy Hodlnaut was turned down. This development comes as the exchange faces continuous difficulties; it recently filed for restructuring in a Seychelles court to recoup $84 million in losses it claims were caused by a significant individual client.
Hodlnaut: a Bitcoin loan platform is well renowned for its offerings for generating interest on digital assets. The rejection of the bid was because of the dramatic decrease in the value of FLEX. According to reports, FLEX has lost around 90% of its value since OPNX's initial attempt to buy a 75% share in the company in early August 2023.
The exchange's financial condition and its capacity to pursue strategic acquisitions have both been significantly impacted by the drop in the value of FLEX, which has been a worrying trend for OPNX. As of press time, data says that the value of Flex Coin has significantly dropped from its initial $7 to the current $0.58 price level.
OPNX is currently in Seychelles court to address financial issues and look for a way to recover its losses. Losses of $84 million associated with a major investors have been highlighted by the exchange as the main cause of its financial woes.
Experts Say The Hodlnaut Bid Rejection Consequential To The Market
Comments from different cryptocurrency quarters have started coming in. Helen Partz from Cointelegraph has said that the objectives and plans of cryptocurrency enterprises may be significantly impacted by the market's sharp swings in asset values and investor mood. Partz also added that the decision to reject the acquisition proposal could impact Hodlnaut's future objectives and alliances in the Bitcoin sector.
Another analysis from the CoinMarketCap blog platform admonished that companies must put financial stability and regulatory compliance first as the market grows to succeed in a fast-paced environment. Su Zhu and Kyle Davies, the two co-founders of the defunct Three Arrows Capital (3AC) have revealed that administrators at Hodlnaut are hoping to oppose a possible takeover proposal from OPNX.
Bloomberg had reported that in the most recent lawsuit by Hodlnaut, the administrators had argued that the $30 million fund proposed by Flex (FLEX) tokens is not liquid and is considered a "speculated value." However, 60% of Hodlnaut creditors are also against the ongoing OPNX deal. Coinflex, the owner of the FLEX token, is expected to formally stop operations on the 31st of October, 2023.
They (the company), in an email letter, advised its customers to cash out all their funds from the platform on the official shutdown date. Meanwhile, investors have started taking refuge in digital assets like Bitcoin and Ethereum as it starts to witness a sharp climb, increasing to $27,179 and $1,641 respectively (as at press time).