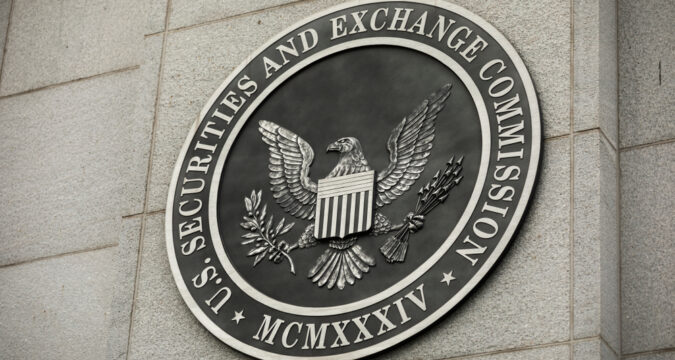 The U.S securities and exchange commission (SEC) has reiterated the need for the agency to urgently inspect Binance.US and how it custodies customers' assets. 
The SEC in a court filing on Monday called on the court to order an inspection of the exchange due to what it called Bincan.US's "slow-rolled small productions of documents."
It further stated that it had requested some information on customer assets, but BAM, the company behind the exchange has not provided the required information.
"BAM insists that this Court, like the SEC, should accept packaged counsel narratives, carefully drafted declarations, and small curated sets of documents regarding control of BAM's customers' assets, and that any lingering concerns are 'much ado about nothing," the SEC said in the filing. 
Few days ago, the SEC had raised an alarm, saying that BAM wasn't cooperating with the agency to provide the information it seeks despite an initial agreement for the company to do so.
"As of the date of this filing, BAM has only produced a little over 220 documents," the SEC said in a court filing last Thursday. "Many are unintelligible screenshots of bank account information, documents without dates or signatures, and letters from counsel and tables that appear to be prepared for purposes of this litigation, without any supporting evidence or verification by an individual with knowledge confirming the accuracy of the information."
The Monday filing came hours ahead of a hearing in the U.S. District Court for the District of Columbia on the allegations the SEC had  filed against Binance.US months ago.       
SEC Leverages Binance's Loss of Top Executives
Since the SEC sued Binance.US in June, there has been a series of resignations among top executives of the company. While the executives maintain that  there was no rift between them and Binance, there are speculations that the mass exodus of key executives may have something to do with the ongoing case.
The SEC stated in its Monday filing that the exit of these top executives, including the CEO, makes it urgent to inspect the firm.
"The accelerating mass exodus of BAM employees, now including its CEO and others who may possess crucial information regarding the custody, control, and availability of assets, further underscores the urgent need for expedited discovery into these issues now," the agency said.  
Request Denied
A U.S. federal magistrate judge has denied the request of the SEC to inspect the software used by Binance.US in the agency's Monday filing.
During the hearing on Monday, the Judge Zia M. Faruqui said the agency should craft a more detailed "discovery request" as well as consult with more witnesses, a Bloomberg report says.