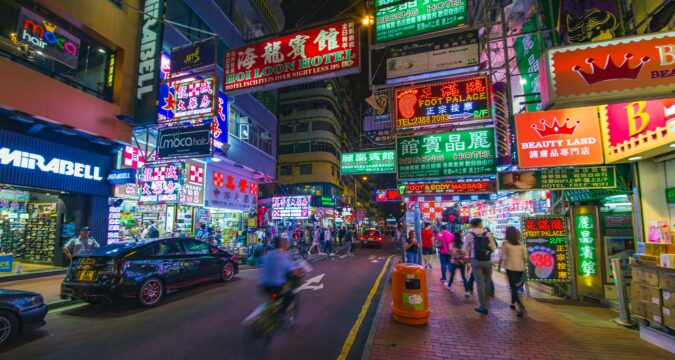 China's state-owned Guangxi Beitou IT Innovation Technology Investment Group Co., Ltd. (Beitou IT Innovation) has entered a partnership with MY E.G. Services Berhad (MYEG) for digitalization of citizens' credentials.
The two partners will leverage the cross-border capabilities of Zetrix, a Layer-1 blockchain developed by MYEG, to issue digital versions of credentials that can be easily verified anywhere in the world.
Zetrix hosts the international supernode of China's national Xinghuo Blockchain Infrastructure and Facility, which makes the mutual cross-border issuance and verification of Verifiable Credentials on Zetrix and Xinghuo International possible.
Speaking on the collaboration, Beitou IT Innovation chairman Shuiping Lai said it is a major step towards the country's Asean business development.
"The digital cross-border credential verification platform based on the international blockchain infrastructure is a very meaningful attempt for both MYEG and Beitou IT Innovation's professional digital teams," he said.
"By leveraging the features of blockchain such as immutability and data security, this platform is able to provide the convenience to the cross-border communications of China-Asean people under the premise of legal compliance," Lai added.
The partnership also seeks to simplify other aspects of today's businesses such as customer onboarding and transactional or service delivery processes through digitalization, while maintaining high security and safety.
Driver's License Trial
To commence work on the partnership, MYEG and Beitou IT Innovation have already conducted a trial application using driver's licenses. The trial involved issuing digital driving licenses as verifiable credentials, starting with Chinese nationals.
Holders of Chinese-issued driving licenses can apply online to obtain digitlaized versions of their licenses which they can present anywhere in the world not just as a license, but also as a proof of identity that is easily verifiable.
The project is to be extended to all other credentials which are currently only issued physically. That way, all credentials can conveniently be held online with the Zetrix blockchain, even though the physical versions still exist.
Facilitating the Growth of Web3
The use of Zetrix blockchain for issuing of digitalized versions of credentials marks a major shift in the application of blockchain technology. MYEG founder and group managing director TS Wong says such innovation creates an opportunity to greatly enhance the growth of web3.
"We continue to build real-world Web3 applications leveraging on its unique functionality of ensuring the authenticity of digitised documents, including identity credentials and trade documents. Such applications will be the driver to bring 1 billion users to Webb," Wong said.
China remains ahead of most countries in terms of blockchain technology use. This is in spite of the country's negative stance concerning cryptocurrencies.
The Chinese government is also actively pursuing the launch of a central bank digital currency which is currently at the cross-border testing stage.