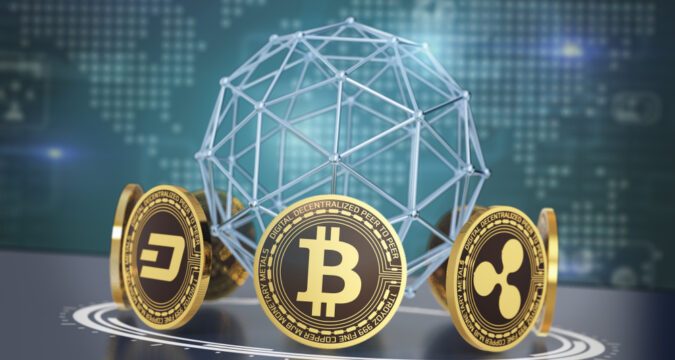 It doesn't come off as a surprise that one of the best places for anyone who wants to invest in cryptocurrencies is the country of Switzerland. Even in the world of traditional finance, Switzerland enjoys a long and interesting history and has been quite supportive of the various advances that have occurred in the last few decades. As it turns out, cryptocurrency is no exception and the seeds of some of the most notable projects in the crypto space were planted in this European country. If you do a quick search, you will come to know that some of the biggest crypto exchanges in the world are offering their services to the people of Switzerland.
As a matter of fact, due to the widespread acceptance of the concept of digital currencies, a number of local exchange options have also been introduced, thereby ensuring that all crypto enthusiasts in the country will have no problem in buying and selling the crypto of their choice. This option is expected to extend to the digital Yuan as well, which is the central bank digital currency (CBDC) introduced by the Chinese government for its citizens. It is a given that crypto fans would want to buy digital Yuan in Switzerland because it is the first of its kind to be introduced.
There has been a lot of talk surrounding central bank digital currencies (CBDCs), but China is the first country to have officially introduced one. Therefore, it is understood that there would be a great deal of intrigue and excitement associated with this digital currency. However, before you go ahead and buy digital Yuan in Switzerland, it is a good idea to know the legal standing of cryptocurrencies in the country. After all, no one would want to break the law and get in trouble.
The good news is that Switzerland is not one of the European countries to have opposed the concept of cryptocurrencies. There are some that have done so, but Switzerland certainly doesn't fall into that category. In fact, during the early days of the cryptocurrency boom, the city of Zug had been called the Crypto Valley because of the fact that a number of crypto companies and businesses had decided to launch their operations there. An excellent example of this is the fact that the foundation linked with Facebook's digital currency, which was formerly known as Libra, is also based in Switzerland.
This is an excellent indication of the favorable environment for cryptocurrencies in the European country. Consequently, it is expected that people will not have any trouble when they want to buy digital Yuan in Switzerland. Thanks to its stance regarding Bitcoin and other cryptocurrencies, Switzerland has become one of the major areas of crypto activity all over the globe. It is understood that the crypto businesses that are offering their services in the country are required to keep tab on their users for ensuring that their platforms are not used for any illegal or illicit purpose.
Otherwise, the government of Switzerland has proven to be quite accepting of not only Bitcoin, but also the other cryptocurrencies that have come after it. The laws of the country do require the exchanges to comply with all the anti-money laundering regulations and there are situations where they may be asked to get a banking license in order to legally offer their services in the country. Back in 2013, the federal government in Switzerland had been contemplating coming up with some new laws relating to Bitcoin in the country. However, they had soon come to the realization that there wasn't any need for developing new regulations for this kind of digital money.
Instead of creating completely new laws, the government of Switzerland did the same as what some other jurisdictions had done; they decided to apply most of the existing rules and laws for other kinds of money to these new crypto assets, such as Bitcoin. What made the Swiss government so unique is their acceptance of the Bitcoin and crypto revolution as a whole. They were so welcoming that a few local governments, such as Zug, are even ready to accept cryptocurrency for payment of fees and other costs related to the government. Another unique thing about the country is that the Swiss Federal Railways is even selling Bitcoin via the machines that are used for selling train tickets.
When they are so accepting of decentralized digital currencies, it is a given that they would also be receptive to centralized digital currencies like the digital Yuan. As it is the first CBDC to be introduced and that too by China, the digital Yuan has generated a lot of interest in the cryptocurrency space. It is not surprising that people want to buy digital Yuan in Switzerland and will definitely take a look into how it can be done.
As there are no such laws that apply to cryptocurrencies in Switzerland, people are free to use any method they wish for buying and selling them and the same will be applicable when they want to buy digital Yuan in Switzerland. Cryptocurrency exchanges, are by far, the most popular method used by people and the most prominent exchange used for this purpose is none other than Coinbase. There is a simple, brokerage interface that's suitable for those who are venturing into the crypto space for the first time, or people can opt for Coinbase Pro, which is a more advanced platform.
Bistamp and Kraken are two other options that crypto enthusiasts can explore, as these two are quite popular in the entire European region. Bity is one option that people can consider when they don't want to convert their fiat currency into US dollars and prefer to use Swiss francs for making their purchase. There is a verification process they have to go through, but it is quite convenient to be able to use the local currency. You will most likely be able to use these options to buy digital Yuan in Switzerland in the near future.