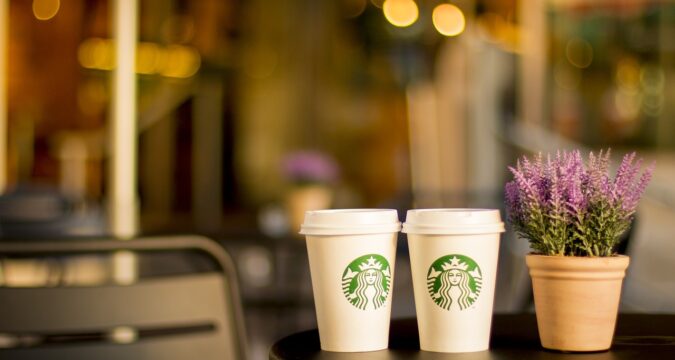 Just recently, an experiment was carried out where an attempt was made to make coffee buying and shopping very convenient for the customers. The experiment had reportedly been initiated in New York City. Now it seems that the experiment has gained a lot of success in the city and there is a great need for it to expand.
Starbucks Pickup with Amazon Go Opens another Branch
On July 12, another branch of Starbucks Pickup with Amazon Go opened up in New York City. The particular location of the new branch is in the building of New York Times in New York City.
The benefit of the particular store is that people can use the Starbucks application to place an order in advance. They can do it before even visiting the store and once they enter the store, all they have to do is pick up their drink from the in-store counter.
Then there is the Amazon Go Just Walk Out technology, which allows the customers to enter the Amazon store and leave it without stopping and physically paying anyone. The customers simply walk into the store, pick up the product, scan it on the barcode scanning basket or cart, and leave the store with the items.
The Convenience of the Branch
The convenience of the technology is that the customers do not have to visit the cashiers' checkout counter to pay for the products. Instead, the money is charged directly from their attached credit/debit card provided in their Amazon account.
The particular store has also gained huge attention due to its modern lounge that is very spacious. The lounge has seating and tables and the tables have many power outlets and USB ports. Through the store, the customers can also access all the menu items for Starbucks.
There are multiple eatables that the customers can order at the store, which include sandwiches and croissants. Then there is the Amazon Go market which offers huge quantities and brands of snacks, sandwiches, prepared salads, and beverages.
Starbucks' Comments on the New Technology
As per Starbucks officials, they have tried their best to form a connection between the convenience and comfort of the customers. They have tried to make it happen with the Just Walk Out Shopping experience of Amazon Go and the Starbucks café.
Expected Surges in Share Prices of Starbucks and Amazon
In the recent stock trading session, the share prices of Amazon and Starbucks have experienced 2.52% and 1.82% surges respectively.
As Amazon and Starbucks have joined hands to offer convenience and comfort to their customers, it is expected that both companies will gain tremendously in the stock market.