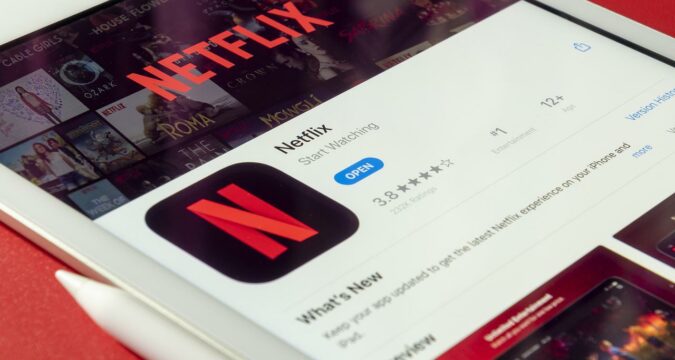 In the latest updates, Microsoft has been named as the new partner of Netflix who will help it with its ad-supported service. 
Netflix Aims to Make its Ad-Supported Service a Reality  
Netflix has announced that Microsoft will be acting as its partner to work with it on the new service. Just recently, the executives announced that they were working on a number of solutions to increase their annual revenue. 
Therefore, the executives at Netflix announced that they will be introducing a new subscription plan that will be cheaper for the users. It was revealed that the low-cost subscriptions will be ad-based and they will come in the form of tiers.  
Finally, Netflix has confirmed that it has partnered with Microsoft to accomplish its particular purpose. This is a confirmation that Netflix is serious about its claim and it aims to introduce the new subscriptions as early as possible. 
The announcement about the partnership with Microsoft was made by Netflix on Friday.  
Netflix Executive's Comments on Microsoft 
Greg Peters, the Chief Operating Officer at Netflix passed very positive remarks about their recent collaboration with Microsoft.  
Peters stated that they were looking for the right party that would provide them with all the support and helps in order to build a new offering that supports ads. 
The major benefit Microsoft is willing to offer them is that they will carry on providing them with innovative and flexible ideas pertaining to sales and technology. Most importantly, they will be working together to ensure that user privacy is kept as strong as possible. 
The Recent Situation of Netflix  
It's been a while since Netflix has been facing a hard time in terms of its overall performance. The company has been recording a constant dip in its monthly subscribers. Therefore, the streaming giant has been working really hard to retain its existing or potentially leaving subscribers.  
Netflix is also aiming to add new subscribers by introducing attractive features on its platform. The most attractive feature is the introduction of new and cheap monthly subscriptions that come with advertisements.  
The first time Netflix hinted that it was working on ad-based subscriptions was back in April of 2022. Now it seems that Netflix is ready to roll out its ad-supported service to the existing and new subscribers that will be tier-based.  
In recent quarters, Netflix has reported a constant drop in its monthly subscribers. So far, Netflix has reported that in the past couple of quarters, it ended up losing over half a million users.  
From the beginning of the year until now, Netflix has lost over 70% of its share price value. In the latest trading session, the share prices for Netflix have surged by 8.20%.