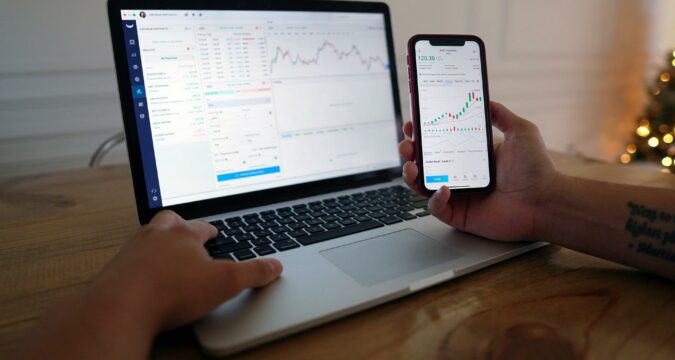 The share prices of Unity have experienced a substantial dip and the reason is a weaker than expected guidance for the rest of 2022.
Unity Shares Dip by 13%
In the recent stock trading sessions, the share prices for Unity have experienced a substantial dip. The reason for the dip was the executives dropping a bomb on the investors in the form of weaker guidance.
The executives at Unity recently lowered the guidance they had set for the company for the year 2022. In addition to the lowering of guidance, the executives also announced that they had signed up an agreement of merger with IronSource.
The announcement has not been well received by the investors as they started taking off with their investors while many showed their concerns. As a result, the share prices for Unity experienced 13% in the latest stock trading session.
IronSource Shares Fly High
Following the announcement, the share prices of IronSource have experienced a significant surge. After the announcement made by the executives at Unity, IronSource's shares experienced an almost 50% uplift.
IronSource is known for providing support in marketing and advertising to game development companies. The company is also responsible for monitoring the engagement of the users with the platforms through thousands of dashboards.
Furthermore, the company is also known for providing tools to the users that they can use for monitoring the performance of games as they are being operated.
Unity Reduced the Revenue Guidance
The latest updates surrounding Unity confirm that the company has reduced its full-year revenue guidance for 2022. Initially, the revenue guidance was set between $1.35 billion and $1.42 billion.
After the change, the guidance for revenue for the year 2022 has changed from $1.3 billion to $1.35 billion. The reason provided by Unity was just like any other tech company. Unity claimed that it is due to the dip in the macroeconomic market they had to reduce their expectations for sales and revenues.
Unity has been suffering from the same situation as any other tech company since the beginning of the year. It has suffered a great loss in its share prices from the beginning of the year until now. The year-to-date analysis of Unity shares shows a 76% dip.
IronSource to become Unity's Subsidiary
Following the merger, IronSource, which is valued at $4.4 billion, will become a subsidiary of Unity. IronSource has agreed to be acquired by Unity in an all-stock deal. It has been confirmed that each share of IronSource will be purchased by Unity at the same price.
Following the merger, the shareholders at Unity alone will have an almost 73.5% stake in the combined (merged) form of Unity. It is expected that following the merger, the share prices for Unity may experience a surge in the upcoming months.