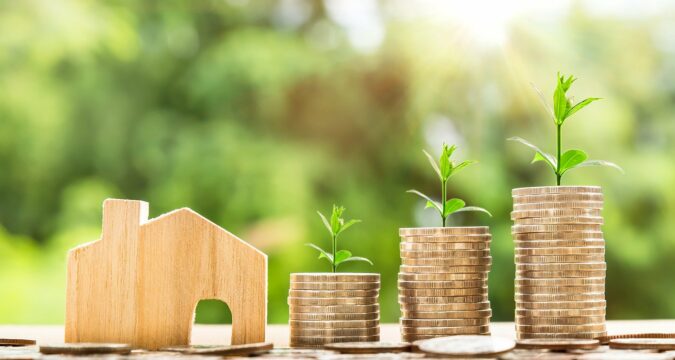 WeWork is one of the largest commercial real estate companies in the United States. The company facilitates its clients to share a working space and provides them with fully functional and shared offices. Recently, the company announced that it started accepting selected cryptocurrencies as a mode of payment. The company is working with names like IBM, Facebook, Microsoft, and UBS. 
According to the announcement posted on the official website of WeWork, the co-working space giant has favored Bitcoin, Ethereum among other altcoins, and two stablecoins, Paxos and USD Coin, as payment options. To make the transition possible, the enterprise has partnered with crypto exchange behemoths, including Bitpay and Coinbase.
The rent and fixed asset expenses are some of the biggest expense accounts on any company's financial statement. However, it seems like it is becoming possible for businesses and individuals to pay off their property overheads with the help of cryptocurrencies. Coinbase has become the first member of WeWork that has proceeded to pay for its offerings with digital assets. 
A few days ago, the veteran investor and CNBC host Jim Cramer explained that he paid his real estate mortgages with flagship cryptocurrency. As an industry leader and fintech giant, the choice of Coinbase to settle real estate accounts with the help of digital assets sets an example for other businesses and creates a better payment option for the consumer base.
Bitcoin Adoption is not a Choice but a Market-Driven Service
Sandeep Mathrani, CEO of WeWork, believes that the decision to accept cryptocurrencies as a legitimate mode of payment is induced by the increasing popularity and demand of digital assets among institutional clients. It should be noted the WeWork is also adding the blockbuster asset class to its balance sheet. WeWork that commenced its operations in 2010, has come a long way since its conception. 
Stephen Pair, CEO of Bitpay, says that the WeWork merger is an attempt to tap into a $2 trillion market and provide the customers with a faster and more efficient way to pay off their property expenses. Pair also believes that digital assets are a more secure, economical, and faster way of settling expenses in comparison to credit cards.