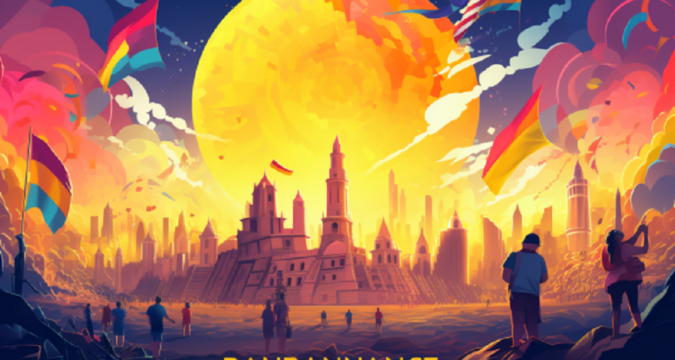 Latest BTC analysis has it that there has been a big positive divergence in a key BTC index has emerged, fueling prospects of a future upward trend in the cryptocurrency's price. This has left the Bitcoin (BTC) enthusiasts and analysts in an ecstatic position. This event is coming amid several statistics and signs that point to a potential turning point for the BTC market.
As more people and organizations hold and use BTC, the rise in active Bitcoin addresses indicates rising interest and engagement. The 50-day and 200-day moving averages, which are important technical indicators in the cryptocurrency market, are also closely watched by analysts.
Historical analysis gathered so far reveals that when the 50-day MA crosses over the 200-day MA, it signals a bullish trend, while the opposite signals a weak cryptocurrency market. This event has attracted the attention of industry watchers. The current divergence indicates a potential shift in the state of the markets, but market participants remain cautious, given the unpredictability of markets for digital currencies.
This technical pattern has raised hopes among Bitcoin enthusiasts, as it historically precedes important price rallies. As at press time, the BTC has continued to consolidate around $26,491,00 (source: CoinMarketCap), with more people acquiring the coin.
While the positive divergence in the moving averages is receiving attention, there is a general expectation that market participants will "pause" in their decision-making. This decision is allegedly expected by a sizable 97 percent of market players, which raises some questions regarding the cryptocurrency's near-term course.
Analysts Explain Recent Bullish Development, Caution Traders
Analysis by Gamza Khanzadaev on U.Today platform explained that the increase in the active BTC addresses and its possibility of initiating a bullish divergence in a moving average have contributed to the current market conditions. It also warned traders to look out for sudden price swings, as witnessed in the price of most digital assets.
In another analysis, it was predicted that there are likely chances that Bitcoin may perform a significant price movement in later weeks – as the cryptocurrency market continues to respond to the constantly changing to recent technical indicators and sentiments.
As published on the U.Today platform, recent indicators highlighted that the BTC bullish trend revealed that the number of wallet addresses holding at least 0.1 BTC has reached 4,487,486. Also, the data showed that the number of non-zero BTC wallet holders has reached an all-time high of 49,138,848.
The same data has indicated a rising participation among old investors and has also noticed the presence of new prospects in the market. Khanzadaev has noted that this is happening amid the unfavorable BTC price movements witnessed earlier in the month.