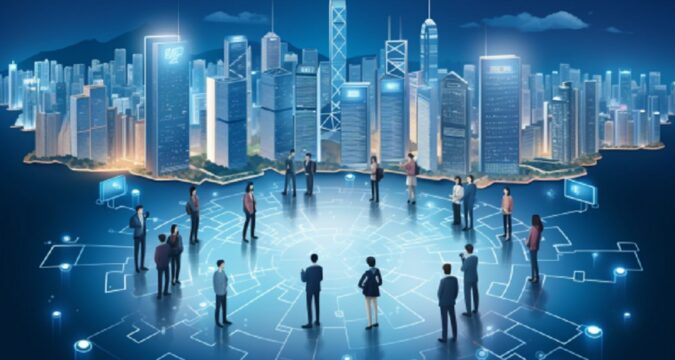 The Hong Kong Monetary Authority (HKMA) has warned its citizens to beware of crypto companies referring to themselves as "banks", or describing their services as "deposits".
The financial watchdog also extended the warning to crypto firms, saying describing their products that way could amount to a contravention of the Banking Ordinance.
"The HKMA is aware of some crypto firms describing themselves using terms such as "crypto bank", "crypto asset bank", "digital asset bank", "digital bank" or "digital trading bank", or claiming to offer "banking services" or "banking accounts".  Some crypto firms also use the word "deposits" to describe funds placed with them by clients, or promoting "savings plans" as "low risk" with "high return," HKMA said in a press release on Friday last week.
"These descriptions may mislead members of the public into believing that those crypto firms are banks authorized in Hong Kong, to which they can entrust their savings," it added.
The warning is coming as Hong Kong has started attracting crypto firms to its domain. With the proliferation of crypto businesses, there is an increasing number of firms with the "Bank" nomenclature, hence the need for clarification.
Crypto Firms not "Authorized Institutions"
In addition to warning against treating crypto firms as Banking or deposit institutions, the HKMA further warned that the Banking Ordinance doesn't recognize crypto firms. 
It stated that only licensed banks, restricted license banks, and deposit-taking companies (collectively known as "authorized institutions"), and licensed by the HKMA are allowed to carry out banking or deposit-taking business in Hong Kong.
"Other than authorized institutions, it is an offense for any person to use the word "bank" in the name or description under which they carry on business, or make any representation that they are a bank or carrying on banking business in Hong Kong (Note 1); and it is also an offense for any person, to carry on a business of taking deposits in Hong Kong (Note 2) or invite members of the public to make any deposit (Note 3)," it said.
Hong Kong Protecting Citizens
Hong Kong is a great destination for crypto businesses, because of the licensing guidelines it released in November 2022. The guidelines made it possible for businesses to know exactly what is expected of them.
However, Hong Kong does not compromise the security of its citizens who would like to invest in the crypto industry. Clearly, the HKMA is ready to protect Hong Kong citizens from malicious businesses trying to take advantage of their ignorance to mislead them.
"The HKMA wishes to remind members of the public that crypto firms which are not banks in Hong Kong are not supervised by the HKMA and funds placed with them are not protected by the Hong Kong Deposit Protection Scheme," the agency said.