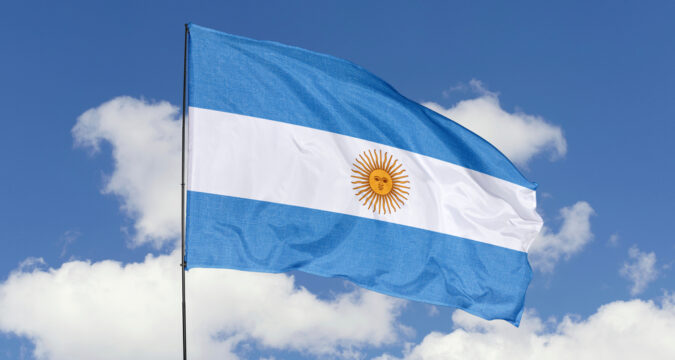 The long-awaited agreement between Argentina and the IMF over the country's $44B loan program has finally been reached. The staff-level agreement was announced Monday, with the IMF saying that it was satisfied with the progress made by Argentina and that the program was on track.
The agreement marks the fourth review of the loan program. It allows the IMF to release the next tranche of funds to Argentina, which will help the country meet its financial obligations.
IMF Agrees Loan Program Review To Relax Economic Benchmarks For Argentina 
The IMF declared on Monday that they and Argentina had reached a staff-level agreement concerning their $44B loan program's fourth review. This arrangement would also relax some economic benchmarks set for the country.
The staff of the IMF mentioned that some of the fundamental targets require modifications. This is to enhance the foreign currency holdings, hampered by an extensive drought impacting the grains-producing nation, leading to a decline in soy, corn, and wheat exports.
Furthermore, the staff explained that by 2023, there would be modifications to accommodate the consequences of the drought, considering the nation's aim to reduce energy imports and save money.
Argentina's Worst Drought In Decades
Meanwhile, Argentina, the principal international supplier of soy meal and soy oil and the third largest exporter of corn, is contending with the worst drought in nearly six decades. This follows a series of heat waves.
The IMF has asserted that the nation should upgrade its policy package in the face of the dry spell. This will help maintain steadiness, control the inflation rate that is nearly 100%, and address what they labeled as "recent policy shortcomings."
According to reports, Argentina seeks to reduce the reserves required by the IMF by tying them to its exports. Gordian Kemen, Emerging Market Sovereign Strategy's head at Standard Chartered in New York, noted that the challenging macroeconomic conditions, particularly the current drought, may have been factored into this decision.
However, he expressed uncertainty about how the country could 'pick up the pace of reserve accumulation' before the October elections while still needing to spend. As of February, calculations from FMyA, the Buenos Aires-based company, estimated that Argentina held a net reserve of approximately $4.2B.
With board approval, the total amount accessible to the country would be $5.3B. In early 2022, the $44B loan was agreed upon to replace a $57B program that had failed in 2018.
In January, Argentina made a shock declaration of a debt repurchase, even though their foreign money storages were nearly empty. Hence, Moody's judged it a default, but Fitch and S&P did not.
Following this, a senior IMF representative stated that the organization would "not favor any activity that counters the accumulation of assumed reserves within the program." With the IMF's agreement, Argentina is now in a better position to attract foreign investment and continue on the path of economic reform.