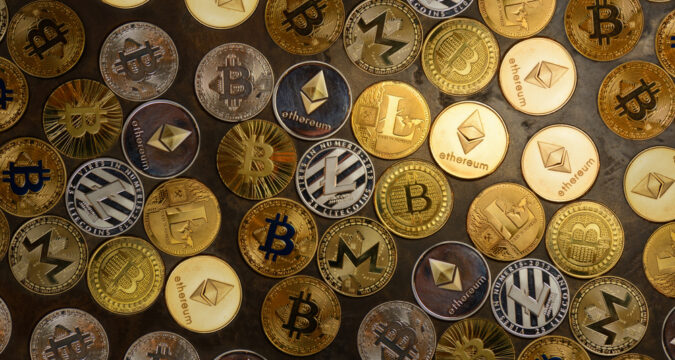 Pro-crypto policymakers are reviving a bipartisan effort to prevent an exodus of innovation from the United States due to various regulators' ongoing crackdown on the crypto industry.
The Keep Innovation In America Act
The Keep Innovation in America Act first came into existence in March 2021. However, it has now been reintroduced due to the regulatory crackdown on the crypto industry that could potentially drive talented individuals overseas.
This week, Representatives Ritchie Torres and Patrick McHenry returned the bill to address digital asset reporting requirements. Brian Armstrong, the CEO of Coinbase, shared the news on Twitter, expressing his appreciation for the bipartisan effort.
In addition, he called for more bills to come this year that will safeguard consumers and offer clarity on the regulatory landscape for cryptocurrencies.
"@RepRitchie and @PatrickMcHenry have brought back the Keep Innovation in America Act. This bill aims to clarify crypto tax reporting requirements to ensure their compatibility with digital assets," Armstrong tweeted.
At the beginning of this week, McHenry, the House Financial Services Committee Chairman, issued a strong cautionary statement. He emphasized that America could either solidify its role as the foremost global financial system or let go of this surge of innovation.
The bill's objective is to modify the reporting obligations for participants in the crypto industry according to the current laws. McHenry said the existing legislation could impede the advancement of crypto and its underlying technology, causing their development to move outside of the US.
Crypto Bill Receives Massive Support From Lawmakers 
McHenry further stated, "regrettably, misguided policies and excessive regulatory measures pose a threat that could push this dynamic industry, along with its potential advantages, to foreign countries."
Ritchie Torres expressed the same opinion: "this legislation has gained support from significant industry and market players. It will align the reporting obligations for digital assets with the current ecosystem."
Torres added that it provides essential legal and regulatory clarity to help establish and maintain the US position as the leading global hub for crypto innovation and technology. Notably, the bill has garnered support from various members of Congress, including Tom Emmer, Warren Davidson, Eric Swalwell, Darren Soto, and Ro Khanna.
Furthermore, French Hill, the Digital Assets and Fintech Subcommittee chairman, has also endorsed the legislation. Moreover, numerous renowned industry executives have expressed similar concerns about an exodus over the last week.
The apprehension is increasing due to the SEC's continuous crackdown on the crypto industry, which aims to stifle its growth before it can expand. Apart from Coinbase CEO, Jeremy Allaire, the CEO of Circle, and Brad Garlinghouse, the CEO of Ripple, have also warned about the possibility of an exodus of talents in the blockchain industry from the country.