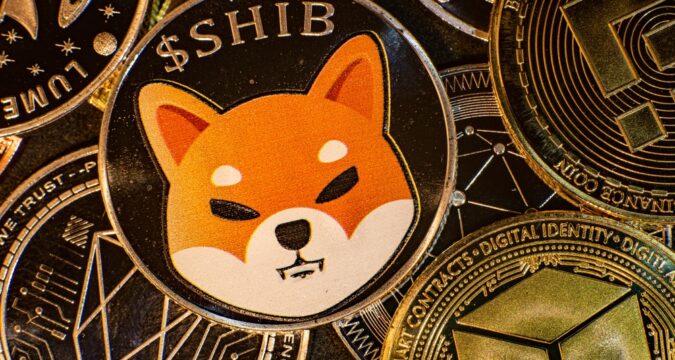 The year 2022 hasn't proven to be any supportive for the meme coins. In the running year, Dogecoin (DOGE) has struggled to even keep its head out of the hot waters. This is mainly because it didn't see much support coming its way from the cryptocurrency or from the mainstream industry.
The Beginning of DOGE's Success
The situation of Dogecoin in the beginning of 2021 was completely different from what it was in the beginning of 2022. When the year 2021, people had started noticing Dogecoin.
DOGE began its year 2021 at a trading price of $0.0057. At that time, no one knew that a mere meme coin would become one of the highest valued cryptocurrencies in the entire cryptocurrency.
Then came Elon Musk who started backing Dogecoin throughout his strong influence over his Twitter following. He also claimed he had joined the DOGE army on Reddit, which earned him even more recognition not only in the DOGE community but the crypto sector.
Over time, Elon Musk even proclaimed himself being the 'Dogeking' and DOGE started growing tremendously with his input.
Elon Musk Vanished in May of 2021
As Musk kept promoting and supporting DOGE, its price kept rising. By May 08, 2021, DOGE had hit its all-time high. For the first time in the history of DOGE, it was getting closer to hitting the $1 mark.
Earlier in the month of April 2021, Musk had announced DOGE will be accepted through Tesla for the purchase of merchandise through the online website.
However, he announced in the month of May that Tesla will no longer accept DOGE. These factors ended up causing a huge damage to DOGE's price and reputation. From that point, DOGE's price continued experiencing a dip and it hasn't been able to recover until now.
Current Price of DOGE and its Future
At the time of writing, DOGE's price is worth $0.08573 and it has demonstrated 0.34% gain in the past 24-hours. Still, the push is not enough to bring DOGE to its old reputation. While many thought that there is no point of returning for DOGE, Elon Musk has reappeared as the savior of the meme coin.
Elon Musk announced recently that Tesla has re-instated DOGE as a mode of payment on the online merchandise stores.
He also added that they are currently in the process of integrating DOGE into SpaceX's online stores. Using DOGE, the customers will be able to purchase the merchandise for SpaceX.
Going forward, Elon Musk has announced that they will also find a way to integrate DOGE into Starlink. This means that Elon Musk is serious about pushing DOGE into a strong corner in the upcoming days.