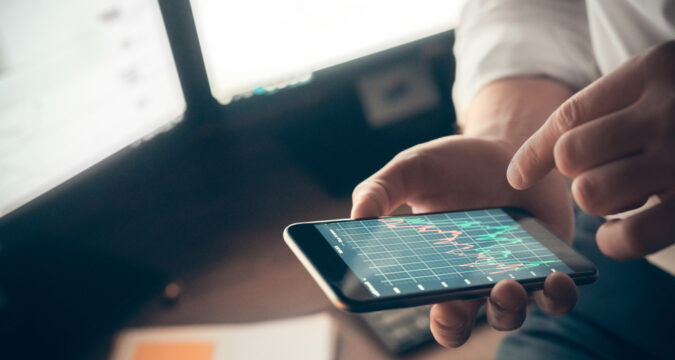 Finally, after a long wait, the stock markets have started making a comeback. For more than 6 weeks, the stock markets, especially the tech sector faced a noteworthy downfall.
While many factors have been affecting the tech sector in the stock markets, China was among the major negative ones. It's been a while since the reemergence of the COVID-19 cases intensified in China.
As a result, China had to implement lockdowns and curfews to bring the situation under control. China implemented the same safety protocols it had implemented back in early 2020 to prevent COVID-19 from spreading any further.
Among all the cities it implemented the lockdowns, the tightest curfews and lockdowns were placed in Shanghai. Shanghai has the status of being the tech hub of China and all major US-listed companies from China operate from this hub.
Even the major companies from China have their headquarters based in Shanghai. This is the reason why the tech sector faced a huge downfall.
Chinese Government Addresses the Pressure
Due to the lockdowns, all major companies in China were facing a downtrend. As a result, the economy of China was also taking a negative hit. As a result, the Government of China had to come up with a solution to the problem.
The government wanted to deal with the situation, which is why it expedited the process of fixing the COVID-19 cases. The country has done whatever it can do to lower the occurrence of the COVID-19 cases.
Stocks of Tech Companies Rally after Lockdown Relaxations
The Chinese Government has recently announced that it will be relaxing the strictness and lockdowns implemented due to COVID-19.
Following the announcement, the investors have started rallying the major Chinese companies that are listed on the US stock exchange markets.
It was since March of 2022 the lockdowns had been implemented in China. Shanghai was the first city that was locked out due to the COVID-19 cases. However, Shanghai is the first city where China has relaxed the curfews and the lockdowns.
Major Tech Companies Recover
After the relaxation, it has been recorded that the stock prices for Baidu have experienced a 0.9% rise. Share prices for JD have undergone a 4.6% elevation. The share prices for Alibaba have also experienced a significant surge. The report shows that the share prices for Alibaba have experienced a 2.8% surge in premarket trading.
Share prices for Tencent have also emerged by 3.83%. At the time of writing, the share prices for Tencent are now at $45.54 per share. The share prices for Jingdong Mall have also experienced a 4.55% surge in premarket trading.