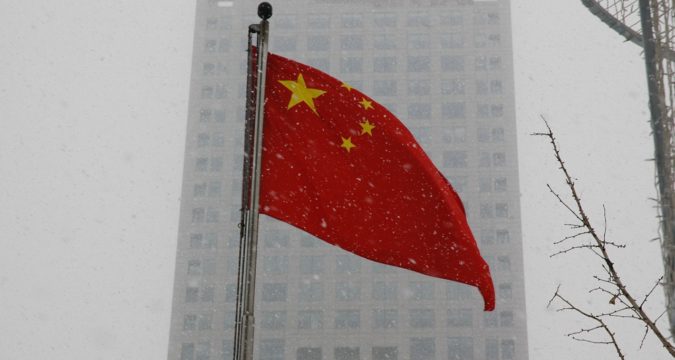 On Monday, Asian shares bounced back from one-month lows helped by the news that activity in the Chinese factories had expanded at the fastest pace in nearly a decade, whereas oil prices dropped as numerous Western countries once again imposed coronavirus-driven lockdowns. The U.S. presidential elections scheduled for Tuesday are a major risk event with Democratic challenger Joe Biden leading against Republican President Donald Trump in the national opinion polls. However, polls in battleground states where the election will be decided, have shown a much tougher race, but they are still in favor of Biden. 
MSCI's broadest Asia-Pacific shares index excluding Japan increased by 0.36%, as hope was offered by the Chinese Caixin/Markit Manufacturing Purchasing Managers' Index that the country's success in controlling the coronavirus could help it avoid the economic pain that other countries, such as the United States and Europe, are dealing with. A downbeat mood was seen in Europe because a number of countries in the continent are now battling new coronavirus infections and are once again imposing lockdowns for curbing the spread of the virus. In early European trading, there was a 0.1% decline in the pan-region European STOXX 50 futures while London's FTSE futures saw a 0.4% and the German DAX futures remained unchanged.
On the other hand, all other indexes in Asia were up on Monday, with the exception of New Zealand. There was an increase of 0.4% in Australian shares. Chinese shares saw an increase with a 0.3% rise in the blue-chip CSI 300. The huge industrial sector of the country is steadily returning to the same levels that were seen before huge swathes of the Chinese economy were paralyzed by the COVID-19 pandemic. There was a 1.4% surge in Japan's Nikkei. There was a 0.2% jump in E-mini futures in the S&P 500, as investors once again shifted their focus towards the U.S Presidential elections scheduled for Tuesday. 
Parts of the United States and Europe also saw fresh coronavirus lockdowns being imposed, which has raised concerns regarding the outlook of oil and fuel consumption. This prompted Brent crude to a drop of $35.74 per barrel, a level that had last been seen in late May. As far as U.S. crude is concerned, it dropped to $33.64. Last week, the global COVID-19 cases surpassed 500,000 with Europe achieving the bleak milestone of a total of 10 million infections. As far as the United Kingdom is concerned, it is dealing with more than 20,000 cases per day and a surge in cases in the United States has resulted in 1,000 deaths daily. 
According to analysts, the stricter coronavirus lockdowns in Europe have clouded the growth outlook ahead of the fourth quarter, along with early 2021. They said that global gross domestic product would decline by 0.5% in the next 12 months if European growth were to reach the -1% mark. The important question here is how long the lockdowns would be imposed for getting the virus under control. U.S. stocks have also been negatively affected due to underwhelming results and outlooks.