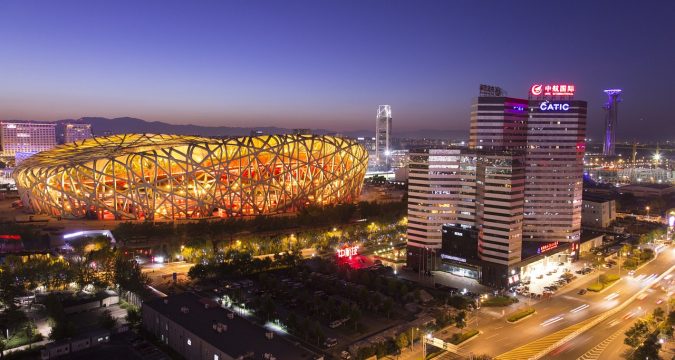 Beijing is looking forward to building a pilot digital trade zone. It aims to exchange big data in a bid to enhance technological novelty and initiate opportunities for its sectors of services and the digital economy.
Chinese authorities of Beijing Municipal Bureau of Economy and Information Technology released new plans on Monday. These plans spread over an assortment of documents that facilitated the building of the trade zone.
According to Mr. Xi Jinping, the Chinese President, the central government of China will support Beijing's plan in his address at the China International Fair for Trade in Services. On 4th September, he said that they would support the metropolis to develop a zone of national integrated demonstration for great honesty in the services sector. The initiative will enable Beijing to take bolder steps as a pioneer and get more experience that would be replicable and achievable at the same time.
The plans suggest making a mechanism and system to develop the digital economy. It will also focus on the six primary components that encircle around construction infrastructure, data valuation, and digital trade development. Also, they cover digital governance, industry digitization, and digital industrialization.
The digital economy of Beijing to take care of 55% of the GDP of the region within the next two years. It makes the metropolitan a pioneer and display zone to develop the national digital economy.
Moreover, Beijing is going to put a global big data exchange in place. It will feature a new technology-driven data financial technology, authoritative data information registration, data-centric financial innovation, and full industrial chain data operation & management.
Likewise, the planning for the data exchange includes integrating data resources, standardizing data exchange, and promoting networked sharing. It also covers efficiently utilizing data elements, collaborative development, and intensive integration. All these steps aim to galvanize high-quality development and industrial upgrading of Beijing.
Apart from the said plans, the central government will review a pilot project for cross-country security management and data flow so that it can provide a security guarantee, a strong policy, and management to make the Beijing pilot zone for digital trade.
The Academy of International Trade & Economic Cooperation revealed that building a pilot trade zone is likely to take Beijing's demonstration role in service trade to the next level. Bai Ming, the Deputy Director of the said company told the CGTN that all that would happen after Beijing goes through service trade programs.
 Beijing is the first city to launch pilot services programs in China in 2015. It then carried out another round of opening up last year. The city is a culture and technology hub and the host of many top-notch universities and modernized incubators. Bai says that as an international city, Beijing serves as a pre-requisite for global service trade. The service trade is likely to impose great weight on innovation, which Beijing can play to its strength.
The Chinese President said that Beijing is ready to make much bigger decisions as a trailblazer and subsequently gain more experience that would be adaptable and easy to replicate.
He further said that the city would act as a demonstration zone, tailoring to the high-standard opening-up for the Beijing-Tianjin-Hebei region's coordinated development.