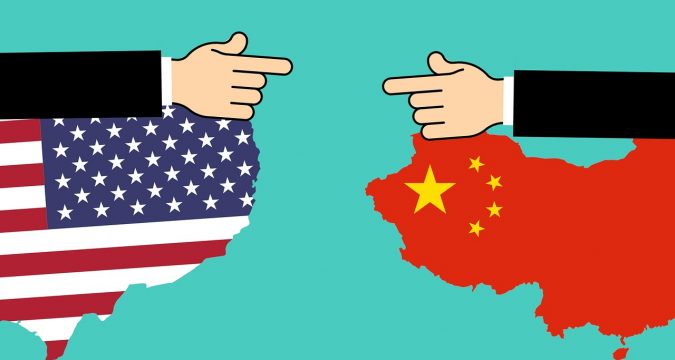 Biden Administration is strictly following digital Yuan development with fears that Chinese central bank digital currency (CBDC) could affect the dominance of the dollar, as it is being alleged to be used to avoid sanctions. 
Close sources revealed that the Biden administration is critically observing china's plans for a digital yuan, with the massive concern of the digital currency being a threat to the dominance of dollars being the world reserve currency. 
The report also reveals the position of U.S. authorities on the digital Yuan. The U.S. authorities are concerned about the currency being used to avoid sanctions along with its distribution method. The report also revealed that the Treasury, Pentagon, State Department, along the National Security Council are critically making efforts to know more about the currency. 
With numerous successful pilot projects and airdrops being completed, the CBDC race is currently being led by China. This currency is proving to be very effective in China's digitization plan as transactions are reported to have crossed millions in dollars using the currency. Many Asian countries, along with China, currently have advanced digital payment systems. 
France, Japan, and Australia are some of the notable countries that are working on CBDC. Plans to trial a digital ruble have also been announced by Russia in 2022. With all these developments, even China still has a lot of research and development to do. 
CBDCs have seen a lot of important changes and development from the government in recent years, with Bank for International Settlements and other international organizations being a part of the change. 
With all the development and changes happening, the U.S. authorities are still concerned about the Digital Yuan's effect on dollar being the world reserve currency. 
Can the U.S. Takeover China Through its Digital Currency Plans?
U.S. Federal Reserve Governor, Lael Brainard, has revealed that the U.S. has taken some little steps in creating a digital currency based on the U.S. dollar. The U.S. has consistently put in efforts over the years to get the fundamentals right. 
In a conference, Janet Yellen, the Treasury Secretary, revealed that it does make sense for the central bank to look at the possibilities. While the U.S. is still taking it one at a time, there's been no high anxiety towards the role Yuan play, and so officials aren't pressing the panic button yet for an immediate action to be taken. 
However, analysts have suggested that the U.S. should hasten its U.S. dollar digital currency plan. Christopher Giancarlo, known as the former CFTC Chairman, has been assigned to carry out the Digital dollar project.