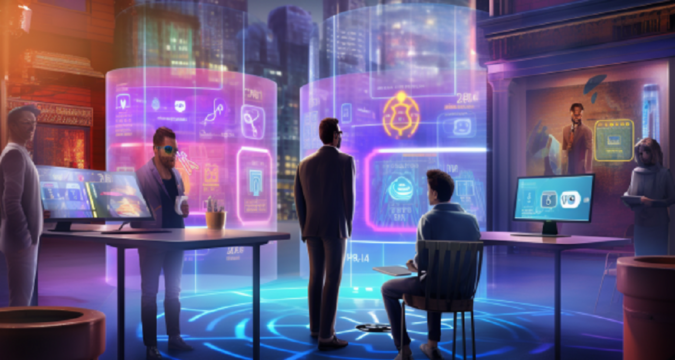 CoinSwitch cryptocurrency exchange, fondly known as "crypto unicorn," has unexpectedly announced the layoff of 44 employees owing to role redundancy. The business, which reached a valuation of $1 billion in October 2021, is making this move despite obstacles created by changing regulations and a changed market environment.
With backing from popular investors, including Tiger Global, Peak XV Partners, Coinbase Ventures, and Andreessen Horowitz (a16z), CoinSwitch has established itself as one of the leading companies in the cryptocurrency exchange market.
It previously received $260 million at a valuation of $1.9 billion. However, the business has recently encountered considerable obstacles, which has resulted in a move that has surprised many. According to the company's LinkedIn profile, data released to this effect says that the move to lay off staff would affect 519 people, representing around 8% of CoinSwitch's employment.
It was gathered that amid the setback, CoinSwitch had been steadily growing its workforce since April of this year, hiring over 60 people. The report also states that role redundancy within the business is mostly to blame for the layoffs; this action was taken to streamline operations and ensure ongoing growth despite difficult circumstances.
Experts Delve In, Explain The Likely Cause Of The Layoff, Cite Reference
The company's operational environment was cited as one of the prime causes of the layoff – India's changing regulatory environment regarding cryptocurrencies has been linked to this development. The company's profitability has been adversely damaged by the Indian government's decision to impose a 30 percent flat tax on gains from virtual digital assets and a one percent Tax Deducted at Source (TDS) on every cryptocurrency transaction over Rs 10,000 ($120,98) through exchanges.
Further investigation says that it is becoming more difficult for enterprises involved in the cryptocurrency industry to support their workforces and operate as usual because of these taxation laws. The previous record of the company's performance says that in 2023, start-up financing in the broader Bitcoin ecosystem saw a dramatic decrease.
Recent statistics on Business Standard show that investment in cryptocurrency start-ups has fallen by nearly 95% Year over Year (YoY), with just $7.6 million spent across four acquisitions in 2023. In stark contrast, during the same period last year, $162.1 million was spread across 17 acquisitions. Due to regulatory uncertainty and heightened global government and regulatory body monitoring of cryptocurrency-related operations, the market has adopted a cautious approach, as evidenced by the fall in funding.
CoinSwitch Speaks, Claim The 44 Workers Resigned Voluntarily
CoinSwitch had recently released an official statement on the latest development. According to the company, its decision to eliminate 44 jobs due to role redundancy reflects its attempts to adapt and continue operating in a volatile climate.
While analyzing the current trend, Aryaman Gupta, a cryptocurrency journalist with Business Standard, explained that the industry participants are being forced to rethink their tactics and make difficult decisions.
Meanwhile, CoinSwitch, in the official statement published on the Business Standard platform, said that they continuously evaluate their business operations to remain as competitive as possible while prioritizing innovation, service, and customer value.
The statement assured customers of an efficient customer service representation, considering the number of inquiries they receive daily. The statement also claimed that 44 customer service team members resigned voluntarily after a brief (but detailed) discussion with their superiors earlier this month, contrary to the story making rounds.