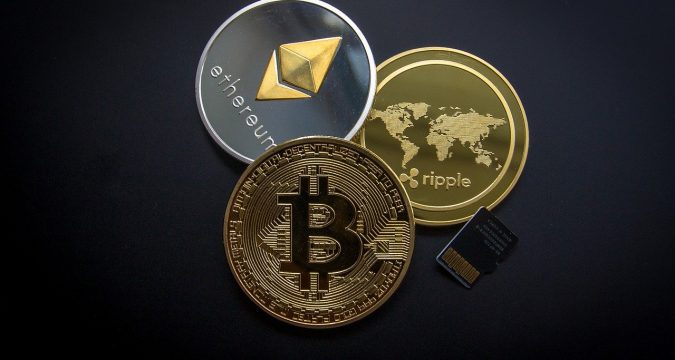 Bitcoin is a hot topic in the media these days; both naysayers and soothsayers are taking a keen interest in the subject. Ray Dalio, the founder of Bridgewater Associates, has also issued an enticing statement about Bitcoin in a recent interview. Dalio founded Bridgewater Associates in 1975. Today, the firm's assets under management are valued at $150 billion. Like most boomers, Dalio seems to be taking his time to get along with the digital assets transition.
He said in the past that the government could ban cryptocurrencies. Unlike other crypto skeptics, Dalio has chosen to stick to his convictions about the future of cryptocurrencies. In his opinion, the government, federal institutions, and central banks like to enjoy their monopoly over the monetary infrastructures. Therefore, it is highly likely that a ban or severe regulation could be imposed on Bitcoin or other cryptocurrencies in the near future. However, he admires BTC to be one of few crypto networks that has not been hacked thus far.
Charles Hoskinson to Defend Bitcoin and Cardano's Position Vs. U.S. Government
The IOHK CEO has been making frequent media appearances this year to announce several milestones covered by Cardano. Recently he gave his vote of confidence to the U.S. government in terms of taking action against the digital assets. The regulated crypto asset Ripple has been turned upside down in the wake of an SEC lawsuit. The lawsuit not only devalued its native token XRP several folds but also had it delisted from all major crypto exchange platforms. 
Hoskinson is of the view that the time for assigning regulations over Bitcoin has long gone. Over seven years, the flagship currency has managed to set its place in the traditional and non-traditional market as an alternative asset class commodity. However, some countries like India are still planning to put a complete ban on the sale, purchase, and holding of BTC under their jurisdiction. 
Is Cardano Living up to its Name of Ethereum Killer?
Hoskinson usually appears in media to announce a new upgrade on the Cardano blockchain. The recent event that is highly sought after by many people is the D-Day. IOHK spokesperson has finally issued an official date for the commencement of the event when full control of the block would be handed over to the stake pool community. The D-parameter would be reduced to zero on March 31st as per the plans confirmed by IOHK officials.
According to Hoskinson, this final epoch would morph Cardano into a truly decentralized network. Meanwhile, major investors like Galaxy Digital are sticking their connection with the Ethereum network. Mike Novogratz has yet to take any steps towards the ADA route. However, Hoskinson is of the view that ADA holders should remain positive that it could happen any moment.