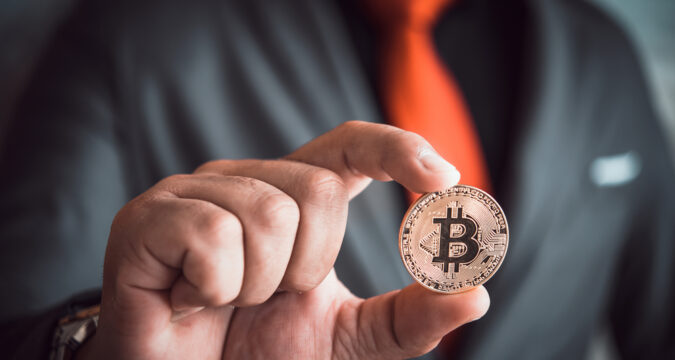 Ever since 2009, Bitcoin (BTC) is constantly being tested through many factors. These factors are limited not only to regulatory frameworks or mainstream concerns. Several other factors such as market trends, global affairs, and crypto industry mishaps also test its existence. 
Bitcoin's Current Situation
Even now, Bitcoin is being tested in a number of ways, and things are not looking too well for the largest cryptocurrency. While all the factors are asserting a negative impact, there are a few that are supportive of Bitcoin's price surge.
Given the current situation of Bitcoin, it is in dire need of positive factors that can help elevate its price. As the overall crypto market is experiencing a downtrend, it has become obvious Bitcoin won't grow on its own. Instead, it needs all the help it can get from external sources and factors to boost its price. 
Emirates Might Just be That Factor
Despite double rebounds, Bitcoin still hasn't managed to fully dominate the $30k benchmark. On May 13, Bitcoin hit/cross the $30k mark on two different occasions but it reverted soon after the rush. 
Now, Bitcoin's price trades at $29,959.70, and it desperately needs to cross the benchmark. This is where Emirates has come in as a positive factor to push boosting its trading price.
UAE's largest airline company, Emirates, has made an exciting announcement that involves Bitcoin and non-fungible tokens (NFTs).
Emirates officials have announced they are planning to integrate the facility of Bitcoin payments. They have confirmed they are very interested in adopting Bitcoin as a mode of payment. For now, they are looking into all the possibilities to make it happen.
In addition to Bitcoin, the officials at Emirates have also talked about the possibility of adopting NFTs. Given the popularity of the NFTs, Emirates has also decided to offer them to their customers. It's been announced that people will be able to trade NFTs through the website of Emirates.
Emirates Plans to Hire Crypto-NFT Experts
Adel Al-Redha, Emirates' chief operating officer has confirmed that they are looking into Bitcoin and NFTs. For this purpose, they have already started hiring people from the cryptography and NFT sectors. The newly hired person will be responsible for working on projects based on blockchains.
Future of Bitcoin amidst Mainstream Adoption
As the situation of Bitcoin currently is, the announcement made by Emirates is definitely promising news for the entire cryptocurrency community. The announcement is promising not just for Bitcoin's crypto market reputation but also for its mainstream adoption.
This factor may definitely work as a positive factor for creating a strong rebound in Bitcoin's price.