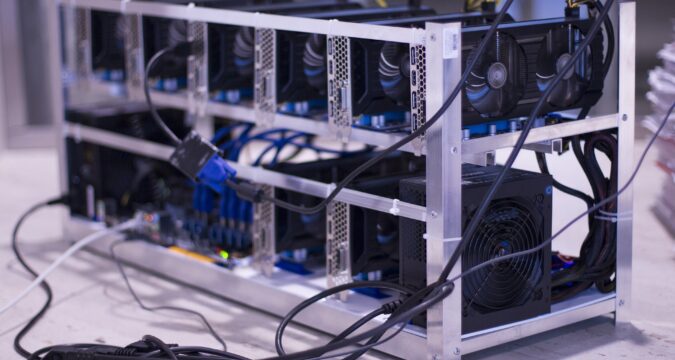 Blockcap is a US-based firm providing services in the sector of DeFi, cryptocurrency mining, and interpretation of blockchain systems to a global audience. As crypto-mining has become mainstream in the rest of the world as per the regional affordability and interaction, China and the USA have emerged as the two giants as far as crypto mining is concerned. Currently, China has the edge in that too because of rather cheap electricity and having the leading technology available to the miners. But as it seems the Blockcap, which is a North American firm, has taken the initiative to take crypto mining mainstream in the USA. They have put together 8k additional mining rigs and are planning to mine not only Bitcoin but other cryptocurrencies as well. 
They are planning to have more than 50k mining systems online by the end of 2022; as of this current period, Blockcap has the charge of about 12k mining rigs which are generating more than 6.6 BTC daily. Accounted for a rough estimate of 380k daily, but the value could change as Bitcoin's price does. The firm has decided to get going with other cryptocurrencies, such as Ethereum; hence, they are planning to add more mining rigs. 
US Firms are Taking an Interest in Crypto Mining
According to the firm's representatives, when Ethereum mining is up and running, it would simply mean that the average hash rate per second could be brought to 1.22 tetra hashes per second, which is a pretty good number. In general, it will account for a total of 0.21% of Ethereum's network. All of these 50k mining systems, when active, are projected to have control of more than 2% of the current Bitcoin mining operation taking place in the world. Other than the consistent mining of cryptocurrencies, Blockcap has taken the initiative to provide people with peer-to-peer systems so they can use these to bring ease and betterment to their lives. 
Blockcap is making all the right moves to provide the world with the kind of infrastructure required for massive cryptocurrency adoption and developing the technologies of tomorrow that can make crypto-oriented elements more streamlined into people's lives. Such intensive infrastructure calls for over-the-clock adoption, and this is what Blockcap is planning around.