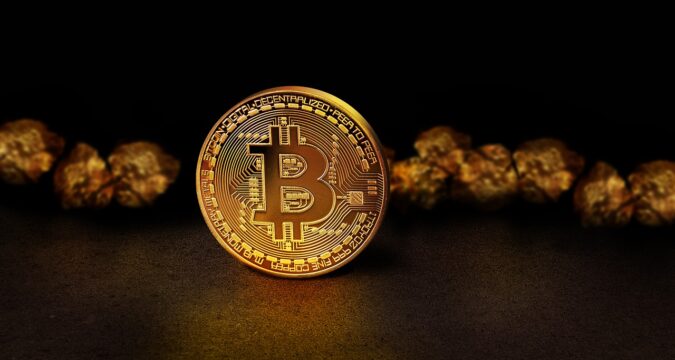 There have been talks before about Bitcoin taking the lead when it comes to becoming the global standard of wealth and a hedge against inflation; this also means that Bitcoin has overthrown gold, but the lack of data and fully-fledged reports indicate the phenomena are missing from the day one. Many investors and crypto analysts believe that Bitcoin is on the way overthrow gold, but it has not completed this mission yet.
Chamath Palihapitiya, a well-known venture capitalist engineer and CEO of social capital, was recently in an interview answering questions regarding the price of Bitcoin against the dollar. Chamath Palihapitiya, by ditching this question, said that Bitcoin has already replaced gold which at its core means that gold is no more the global standard of wealth. The CEO of social capital Chamath Palihapitiya has not only taken a shine towards Bitcoin but also supports its movement against gold. His interview and his insight only confirm that Bitcoin is at present trying its best to overthrow gold, but it has not done so yet.
Chamath Palihapitiya Believes In Decentralization
The market cap of gold, according to various analysts and supporters, is a burning argument that is often drawn in the face of adversity when the Bitcoin versus gold thing comes up. Yes, the market cap of Bitcoin is nowhere near the market cap of gold, but Chamath Palihapitiya thinks that the market capitalization of Bitcoin will soon readjust to that of gold, and that will be the answer to Bitcoin versus gold argument. It seems that there are two different schools of thought; there are those who totally back gold and fiat over the idea of decentralization, such as Peter Schiff, who thinks Bitcoin is nothing but a joke and will soon come to a literal end.
While others, such as Michael Saylor, Steve Wozniak, and Chamath, believe that Bitcoin is only going to increase in value and reputation in the coming future. It was Chamath Palihapitiya who back in the day predicted that the price of Bitcoin is expected to hit $200K soon enough. At this moment, it is all spur and retreat when it comes to Bitcoin versus gold argument, maybe in the future, the whole thing will become more apparent, and there will be more data to have an actual argument around this whole stuff.