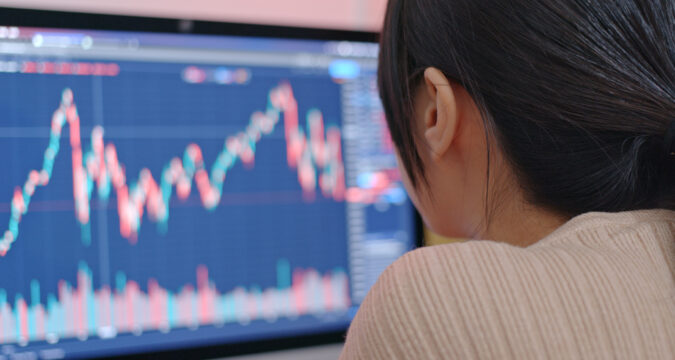 Silicon Valley Bank's collapse was quite shocking for the entire financial world, and it left many crypto and wine firms reeling.
These companies had entrusted their hard-earned money to the bank, relying on its stability to keep their businesses afloat. Unfortunately, the bank's downfall has left them scrambling to find alternative sources of funding.
However, amidst the chaos and uncertainty, there is a silver lining. The collapse of Silicon Valley Bank has inadvertently given a boost to the fine wine and crypto industries.
As panicked investors flee the traditional financial sector, they are turning to alternative assets in search of stability and security.
Potentially a Turning Point for the Crypto and Wine Industries
The collapse of Silicon Valley Bank may ultimately be seen as a turning point for the wine and crypto industries.
As more investors look to diversify their portfolios and seek out new opportunities, these markets are poised for growth and expansion. The future may be uncertain, but for those willing to take the risk, the rewards could be substantial.
According to information from Silicon Valley Bank's website, the bank had lent over four billion Dollars to its clients from the winery sector since 1994. With a premium wine division that served over 400 wine industry clients, including vendors and wineries.
However, the recent collapse of the bank has left many of these clients in a state of uncertainty, especially those with outstanding loans.
While the wineries will be able to recover their money, the future of their lines of credit remains uncertain as the bank's sale to First Citizens BancShares is being negotiated.
In addition to its wine division, Silicon Valley Bank also had deep connections with the crypto industry. Circle, the company responsible for the popular stablecoin USDC, revealed that it had approximately $3.3 billion of its reserves held at SVB.
The news of the bank's failure caused a drop in the value of USDC, but it has since recovered. However, the collapse of Signature Bank, a major crypto lender, has also had significant implications for the industry.
The impact of Silicon Valley Bank's collapse and Signature Bank's crypto account closures on the wine and crypto industries is yet to be fully determined.
However, these events highlight the potential risks of relying too heavily on a single financial institution and the importance of diversifying investments.
As these industries navigate the aftermath of these crises, they may need to explore alternative funding sources and risk management strategies to ensure their long-term sustainability.
Bitcoin and other Cryptocurrencies Remain Resilient
Despite Silicon Valley Bank's recent collapse, along with the closure of crypto accounts at Signature Bank, Bitcoin has surged more than 4%, posting its best performance in over a week.
The cryptocurrency is up 23% this month, and a single coin now costs over $28,000, its highest level since last spring.
According to crypto advocates, investors are turning to cryptocurrencies like Bitcoin as they are concerned about the security of the US banking system and are seeking ways to protect their money outside of it.
Cryptocurrencies like Bitcoin are built on a decentralized blockchain structure that is not controlled by a single entity, which makes them more secure and less susceptible to bank failures.
Cathie Wood, who is the founder of Ark Investment Management, stated that the surge in crypto prices is not surprising. She highlighted that cryptocurrencies are decentralized and auditable, while banks are not and have become less so in recent days.
Meanwhile, investments in fine wines have also seen a surge as investor confidence in the banking system has been shaken.
Final Thoughts
As investors continue to seek out alternative assets, it will be interesting to see how the wine and crypto industries evolve in response to these changing market conditions.
Needless to say, investors will be monitoring the situation closely in hopes to make profitable returns.