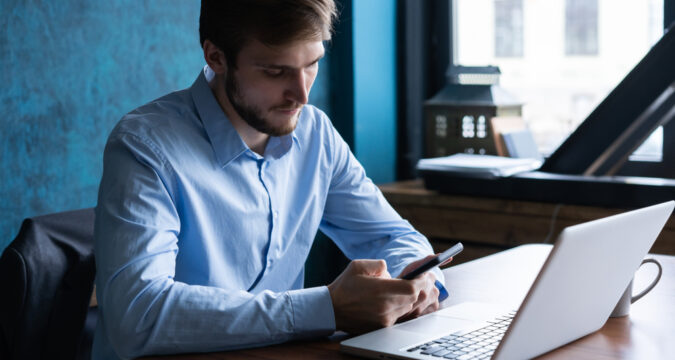 On Thursday, shares of Cisco ended the day 6% up, which marked their best day in nearly two years. This was after the computer-networking firm reported quarterly results that were better than expected.
In addition, the company also offered rosy guidance for the next year.
Second quarter results
The fiscal fourth quarter saw a decline in revenue from a year ago to about $13.1 billion but was still past the average analyst estimate of about $12.79 billion.
Earnings per share were around 83 cents, which were higher than the estimates by a penny. The company had been dealing with supply chain bottlenecks because of COVID lockdowns.
However, the latest quarter had finally seen those issues begin to recede. Chuck Robbins, the chief executive of Cisco, said that they had already predicted this.
He said that they had a record backlog and had said that revenue would start coming in once the supply chain issue cleared up.
He said that the supply chain had seen some easing, which was a good thing and that it was likely to continue till the next year.
Next fiscal year
Cisco predicted revenue growth of 4% to 6% for the fiscal year 2023, while analysts were predicting it to be around 2.3%.
The fiscal year 2022 had seen revenue go up by 3.4%. Analysts said that since there had been an improvement in supply, the revenue appears to be rising beyond the estimates.
The guidance of the company was primarily a reflection of their backlog and expectations that parts availability would improve, which would help with price realization.
Scott Herren, the CFO, said that revenue for the quarter reflected that the initiatives that the company had used for dealing with the global supply situation had been executed strongly.
Cisco's products
A range of technologies are designed and sold by Cisco, which power the internet. But, the company has been struggling in terms of growth, as there is a shift in the technology world.
Rather than physical boxes, people are now opting for cloud subscription software. Before the rally on Thursday, the stock price of Cisco was down this year by 24%, while it had declined by 17% on the Nasdaq.
According to analysts, the company has not seen a slowdown in demand, which highlights the use and importance of networking technology.
Analysts said that networking had become too important, but they also said that Cisco's business would continue facing problems because of supply chains.
They said that supply chain problems were expected to keep growth limited for several quarters and this would not be good for the business.
Nonetheless, its stock has been performing quite well recently, but there is a possibility that it would not last for long.
This is due to the fact that technology stocks are the first ones to suffer when there are hints of a recession and that seems to be the talk of town right now.
If supply chain issues get worse, then Cisco could face some issues.