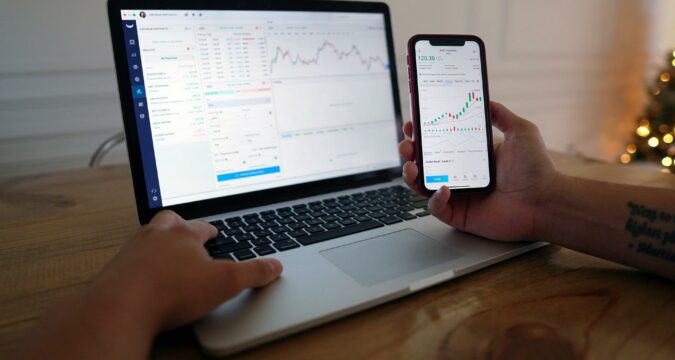 The expansion of cryptocurrencies in Ukraine is parallel to the expansion of cryptocurrencies in any more country in the world.
The latest reports confirm that two major tech firms in Ukraine have recently opened their doors to cryptocurrencies. They have just started accepting cryptocurrencies and they have taken their first step with the adoption of Bitcoin.
Now, two major tech firms in Ukraine are accepting Bitcoin and for now, their network has expanded to 100 stores. These stores are reportedly owned by two major tech firms.
Stylus and Techno Izhak Join the Crypto League
The two major tech firms from Ukraine; Stylus and Techno Izhak have announced that they are now accepting Bitcoin on their platforms.
The companies have announced that soon, they will enable clients to pay with cryptocurrencies other than Bitcoin as well.
The users can visit their online sites, choose the products they like, and pay using Bitcoin as a mode of payment.
If the customers want to pay a physical visit to the companies' stores, they can do it at more than 100 stores owned by these companies. These stores are located at different locations in Ukraine.
WhitePay will be the POS Provider
The information regarding the adoption of Bitcoin by both the stores was made public by one of the local news outlets, Obozrevatel.
In the report, the news outlet announced that both companies have collaborated with WhitePay so they can accept payments in Bitcoin.
WhitePay will be responsible for providing the companies' retail outlets with the point-of-sale (POS) terminals used for accepting cryptocurrency payments.
How to Pay in Cryptocurrencies
According to the companies, if the customers want to pay online, they will be able to do it by acquiring a form for cryptocurrencies.
If the customers are visiting a retail location, they can simply print a QR code as they checkout and scan it to make payment in cryptocurrencies.
The QR for the particular transaction would print out on the receipt. From there, the customer can scan the QR code so the transaction can go through.
Details on the Receipt
On the receipt, the customers will have access to the time span, exchange rate, commission paid, network, and transaction type of the transaction.
WhiteBIT's Role
WhiteBIT is one of the major cryptocurrency exchanges in the entire world and the largest in Europe, which is responsible for the creation of WhitePay.
At the moment, WhiteBIT will be offering the Ukrainians with the ability to pay for their purchases using Bitcoin. Going forward, the users will be able to do it using 130 different cryptocurrencies.
This is a huge step taken by the tech companies in Ukraine and at the moment, it is Bitcoin, set to benefit tremendously from this step.