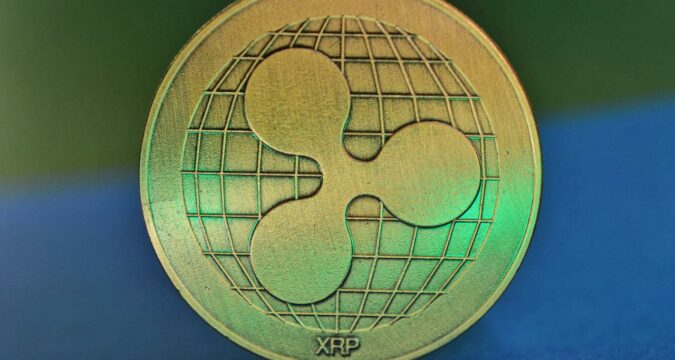 A deep correction has been recorded by the entire cryptocurrency industry in the past couple of days. The downtrend recorded in the crypto-verse has caused the overall valuation to lose over $500 million in liquidations.
As the liquidations are still ongoing, analysts and observers have started checking how the major cryptocurrencies are taking the low blow.
Ripple had a Bad Day
Turns out, Ripple (XRP) has been among the worst performers in this particular period. XRP recorded a major dip in its value in the past couple of days that has seen its price fall at a high rate.
The data shows that on August 17, the trading price of Ripple was at a high of $0.392. However, as the downtrend hit the SEC struck cryptocurrency, things turned for the worse.
The price chart for Ripple shows that the trading value of XRP experienced over a 13% dip in the past couple of days.
The market valuation of XRP was also affected tremendously with over a 13% dip in the same time period.
Bears' Aggression Prevailed
For a while, the bulls had been trying hard to push the trading price of XRP over the resistance level of $0.39. However, the bears were able to prove their strength as they did not let the bulls push through the particular mark.
However, in the past couple of days, the bears increased their selling pressure and they were able to form a great pull in the trading price of XRP.
The bears showed off their aggression and brought the trading price of the digital asset lower with their strong selling sentiments.
It was after three weeks the trading price of XRP ended up falling to such a level.
XRP has Reached Support Level
At the time of writing, the trading price of XRP is $0.3346. This means that XRP has gotten extremely close to its strong support level. The strong support level for XRP is $0.3305 per XRP.
This means that the bears may increase their selling power in the upcoming days to pull the trading price of XRP even lower.
If the bulls are not able to put up a strong fight against the bears, then XRP's price may fall to the strong support level. If the selling pressure continues to grow stronger, then XRP's price may fall lower than the $0.33 mark.
Investors Hope for the Bullish Run
While XRP is moving in the bearish zone, the investors want to know if it will experience a rebound.
A rebound is possible only when the bulls are able to defend the $0.33 support level. If they are able to make it happen and more positive factors line in favor of XRP, then its price may get close to $0.39.
From there, if the bulls are able to build enough force, then the trading price of XRP may cross the $0.39 resistance mark, witnessing a bullish trend resumption.