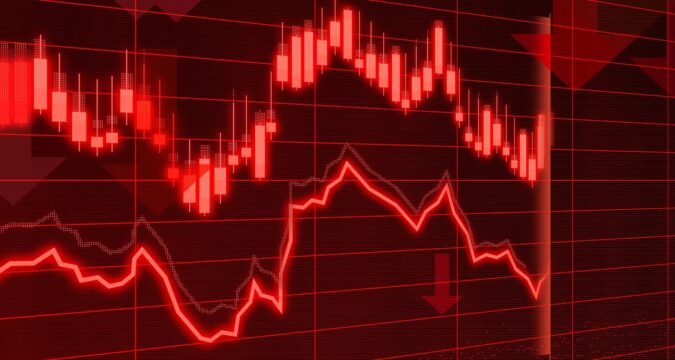 On Friday, the US Stock market witnessed a great fall in value. This happened because the comments made by Jerome Powell, the Federal Reserve Chair were not as promising as expected.
Investors' Expectations were Broken
As positive data was coming in from the month of July regarding the nonfarm payrolls and the consumer price index, many thought the Feds would make a promising announcement.
Initially, the Feds had announced that it was necessary to hike the interest rates in order to control the growing inflation rates.
As the people in the United States braced for the hike in interest rates, positive data from the NFP and CPI managed to loosen up some tension.
The investors and the economists were hoping to see the Feds lower the interest rates in light of the promising data.
However, Jerome Powell mentioned in his speech at the Jackson Hole Symposium that they will not be lowering the interest rates. They will keep hiking the interest rates in order to fight inflation at a fast rate.
Stock Index Performance
The latest stock market data shows that after Jerome's speech, the share prices for the US stock market exchanges started falling.
On Friday, the Dow Jones Industrial Average recorded a 3.03% drop. As a result, the Dow Jones Index ended up losing 1,008.38 points. The particular index ended its latest trading session with 32,283.40 points.
The S&P 500 Index has also suffered a huge loss on the same trading day. The report shows that the S&P 500 recorded a 3.37% dip in the Friday trading session. Due to the dip, the S&P 500 Index has moved down to 4,057.66 points.
The NASDAQ Composite has also suffered from a dip in the latest trading session. The particular index has dipped by 3.94% and it is currently down to 12,141.71 points.
Major Averages have declined for the Second Consecutive
According to stock market reports, it is the second week in a row that the major averages have continued declining.
The data shows that Dow Jones has recorded a 4.2% tumble. Then it is the S&P 500 Index that has recorded a 4% dip. The next index is NASDAQ Composite, which has also experienced a dip, moving down by 4.4%.
Powell Wants to Remain Aggressive against Inflation Rates
During the Jackson Hole meeting, Powell announced that they would not show any leniency toward inflation rates. Their want to keep bringing the inflation rates lower and they will continue dealing with them aggressively until they come under the threshold.
For this purpose, the Feds will continue hiking the interest rates to ensure that the inflation rates are brought lower sooner than expected.