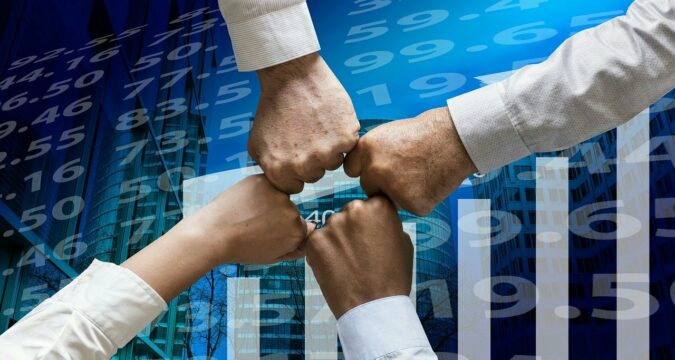 There is no denying that a crypto trading bot is an excellent tool that you can use to make your trading more efficient. However, this tool has a certain drawbacks as well that you should know of.  The following article looks into the pros and cons of using a crypto trading bot for your trading activities. Keep reading to learn more.
What are the Benefits of using a crypto trading bot?
There are scores of benefits of leveraging a trading bot as opposed to trading manually. The following are some of the best advantages of using a crypto trading bot for your crypto trading operations.
More Efficient and Powerful
It is 100 percent true that there is a particular limit to the volume of data a human crypto trader can process in an efficient manner at a particular time. Even if you manage to process all the data manually, it is extremely challenging to seek valuable insights based on that particular data. On the other hand, when you use a crypto trading bot, it can handle large bulks of data very easily and draw concrete conclusions with maximum efficiency. The likelihood of you matching the same efficiency if you trade manually is quite low.
High Effectiveness
Trading crypto assets by making use of a crypto trading bot is considerably more efficient by most online traders around the world. And most of the time, if often is! You do not have to concern yourself about any delays and, more importantly, errors and mistakes made by human beings. As long as the crypto trading bot receives the right data and is working and using the correct algorithms, it can effectively trade crypto assets with more chances of profit within a certain time. The best part is that these crypto trading bots can accomplish this by working round the clock and seven days a week. This is something no human trader can do!
Crypto Trading bots have no Emotion and make Objective Decisions
All kinds of crypto trading bots take each and every single decision based on what they perceive. Quite unlike human beings, it does not have to feel apprehensive about greed for profit or loss. If you are a highly experienced crypto trader, you may be able to make rational and logical decisions by conquering your emotions. However, not everyone will be able to do is, particularly the newcomers in the crypto trading world who lack any previous trading experience and need all the guidance that they can get.  On the flip side, crypto trading bots have the capacity to keep the emotions out of the equation in a very efficient manner.
What are some of the drawbacks of using crypto trading bots?
Although using crypto trading bots is quite advantageous, there are some downsides to this technology as well that you should be aware of. A crypto trading bot is not precisely ideal when you have to deal with a market that is very volatile and unpredictable. Critical Situations such as the current coronavirus pandemic can have an unpredicted impact on the market, and it is not always possible for you to efficiently predict how these important events impact the local economy. In such a situation, what you require is a much better strategy that is psychologically driven to keep inflating your margins of profit.
Since a crypto trading bot does not possess the ability to achieve this, that is one particular area where you have no choice but to trust your own instincts. In addition, errors in programming as well can negatively impact the effectiveness of a crypto trading bot. It is imperative that you be extra meticulous while you determine the actions and conditions of the crypto trading bot particularly when you are programming your crypto bot from the beginning. This is very important to keep in mind.
You ought to keep in mind that the crypto trading bot primarily helps in providing only returns that are marginal. It is of paramount importance to have extensive knowledge of the digital currencies markets and also have a concrete supporting plan for investment if you would like to utilize your crypto trading bot in the most effective manner.