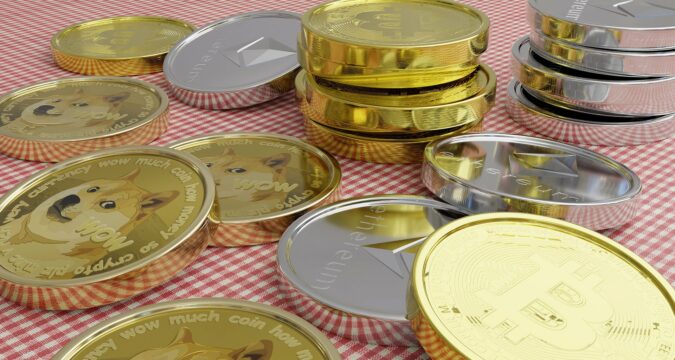 The meme-based cryptocurrency started as a joke that stood to the ruthlessness and volatility of the crypto market, it fought many crypto crashes, and yet there it stood with price flickering like a timid flame not ready to be completely blown out. But the imperative end that all crypto analysts and trading experts feared for Dogecoin might be here. Many people have bathed in fortune made over trading on Dogecoin and have managed to skyrocket their original investment, but others invested in the cryptocurrency for the same result and are now stuck with an ever sinking crypto. 
Dogecoin has been favored dearly by Elon Musk as the billionaire went on supporting the cryptocurrency through his tweets and whatever manner necessary. For this, Musk didn't flinch from leaving the support of Bitcoin even if his company Tesla did invest about $1.5 billion into purchasing Bitcoin. But Dogecoin has never been able to rise to a complete $1 price point. 
Elon Musk might have Tried his Hardest to make Dogecoin a Success, but did He Manage to do so?
Elon Musk even arranged for an SNL (Saturday Night Live) appearance on mother's day. It was supposed that his appearance and some thoughts on Dogecoin would make the cryptocurrency soar extremely bullish didn't happen. Dogecoin started the year at $0.0025, and the price did come as close to $1 by a factor of $0.74, but this is the highest the meme cryptocurrency has ever managed to climb to. 
Following many events where Elon Musk was involved, influencing the crypto market enthusiasts and traders to invest in Dogecoin, the cryptocurrency has failed to rise in price or adoption. Although Elon Musk did get the attention of the public to invest heavily into cryptocurrency but was not able to make it a consistent pattern like he did with Bitcoin. Every tweet from Elon Musk about Bitcoin used to either increase or decreased the cryptocurrency's price, but for Dogecoin, a similar strategy has not worked. Many people are now even skeptical of the investment they made and are compelled to sick with Dogecoin until it soars again in terms of price or if it ever does.