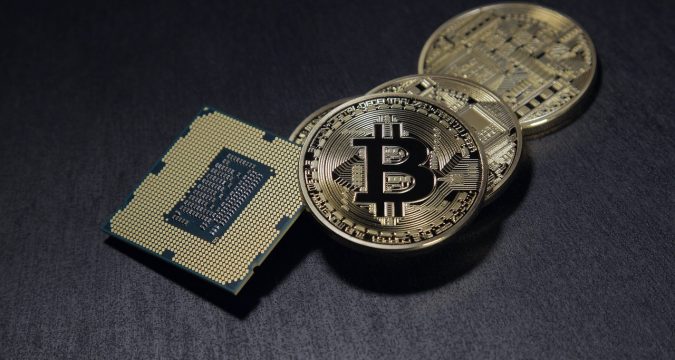 A region of Switzerland, the Canton of Zug has become renowned for championing developments related to cryptocurrencies. Now, it has made another landmark move towards widespread crypto adoption. The region has been dubbed by many as the 'Crypto Valley' and it has recently made an announcement that residents will now be able to make their tax payments in crypto. According to a report by Bloomberg, Crypto Valley residents will now be able to make crypto tax settlements, along with any businesses that may be interested in exploring this option. Taxes can be paid in either Ether or Bitcoin and they can be used for making all payments as much as 100,000 Swiss francs, which is the equivalent of $109,670.
Currently, there are 127,000 people residing in the Canton of Zug. One of the top crypto brokerage firms based in the region called Bitcoin Suisse AG formed a partnership with the government of the region. This is how the new crypto initiative was introduced. Founder of Bitcoin Suisse, Niklas Nikolajsen told reporters that there were no longer any questions regarding Bitcoin's legitimacy or any other related aspects. He further said that the crypto market has become quite mainstream, since it is now $500 billion worth of assets in total, and that going forward all governments would need to embrace them.
To be honest, this is certainly not a first for Switzerland. Bitcoin Suisse had made crypto payments a reality when they partnered with a municipality called Zermatt in the country's southern canton of Valais. At that time, a press release had said that Zermatt authorities had begun accepting tax payments from January 28th. With the integration of Bitcoin Suisse, the locals would be able to make their tax payments directly to the Zermatt Tax Office in cryptocurrency. With the help of Bitcoin Suisse, the Tax Office will be able to convert all cryptocurrencies seamlessly into Swiss francs.
The primary task of the company is to play the role of a payment processor. Zermatt's Mayor, Romy Biner-Hauser had explained at that time that they would be able to meet the increasing demand of Bitcoin-based tax solutions of the residents of the city with this innovation. He said that one of Zermatt's trademarks was a pioneering, innovative spirit and so they would gladly provide the residents with the solutions they need. Citizens of Zermatt can pay their taxes either through a point-of-sale tool available at Zermatt town hall or via an online portal.
People using the online portal will have to apply for a crypto payment solution at the Tax Office. However, it remains unclear for now as to how the tax system will be enforced by Zug. The introduction of this new crypto tax payment shows that the region is fully committed to develop more crypto solutions and to become a leader in this constantly expanding space. The Crypto Valley experiment had been called into question after a coronavirus bailout program worth 100-million-francs had been turned down by the Swiss government. But, rolling out a crypto plan shows that cryptocurrency are still alive in the region.