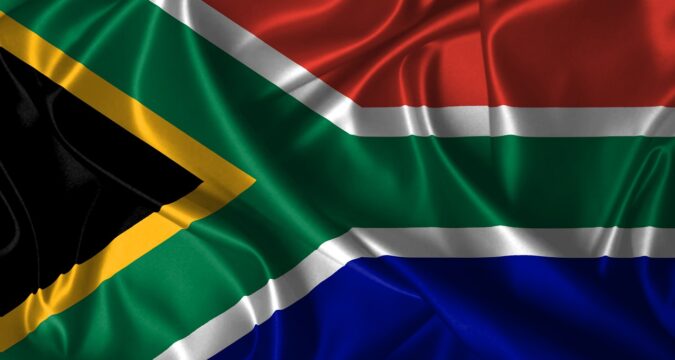 A notice has recently been issued by South Africa's Financial Sector Conduct Authority (FSCA) that is favoring cryptocurrencies.
The notice published by the FSCA on October 19 suggests that the FAIS Act has been updated to make room for cryptocurrencies.
Cryptocurrencies Find a Financial Status
The FSCA has confirmed that they have made additions to the FAIS Act of South Africa where they have added information about cryptocurrency assets.
Going forward, the FAIS Act would recognize cryptocurrency assets as a financial product. Cryptocurrency assets have been given a financial status in the Act since 2002.
Cryptocurrency investors and firms in South Africa had been anticipating the change for several months. Cryptocurrencies have finally been inducted and would finally be treated as financial products.
This would bring great changes to the world of cryptocurrencies in South Africa. It would boost the confidence of other countries in the rest of the world to change their perspective around cryptocurrencies.
The FSCA Statement
The FSCA notice had been issued and published in the form of a Green Gazette provides a clear definition of cryptocurrencies.
It states that cryptocurrencies hold the status of being values that are digitally represented. The definition goes on to explain that these assets can be stored, transferred, and traded through electronic channels.
However, these assets are not issued by the central banking authority of the respective country. The notice also makes it clear that the technology the digital assets use is distributed ledger technology.
Moreover, digital assets have been formed using cryptographic techniques and technology. Ultimately, the notice confirms that cryptocurrencies are categorized as financial products.
The FSCA has also updated the information surrounding the update to the FAIS Act and induction of cryptocurrencies as financial products on their Website.
As cryptocurrencies are now accepted as financial products, the locals and companies would be able to treat them that way.
Cryptocurrencies are a Legal Tender
Whether it is a local transaction or a financial one, cryptocurrencies would be treated as financial assets. They would also fall under the same category and face the same regulations as other financial assets.
The South African regulator has made a very smart move given the current situation of the global economy. Due to economic pressure, many countries from around the world have done the same.
When it comes to legalizing cryptocurrencies, South Africa has taken a step ahead of El Salvador. Until now, El Salvador was the only country that had accepted Bitcoin as a legal tender.
South Africa has taken a step further adopting the entire crypto industry as a legal tender in the country.
This would eventually push the entire cryptocurrency industry and increase their value tremendously across the board.