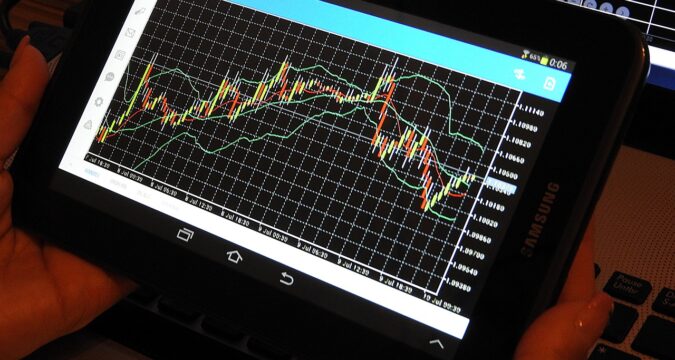 As the forex market tries to make what little gains it can during these difficult times for the financial market, it seems to be pulled down by various external factors. One such external factor happens to be the crypto market itself, which is currently struggling because of its deadly winter.
As prices continue to fall or stagnate throughout the Crypto market, various forex pairs have continued to struggle as a result. During the trading session on Tuesday, the ETH/USD pair pulled back a little, which showed a general lack of interest in the crypto market.
Power Moves all for Naught
Despite the many power moves that Ethereum has been making recently, it is still struggling to escape the crypto winter that the market is in right now. And as most of the market still struggles to see any major recoveries, the biggest coins in the market continue to struggle as a result.
Despite releasing one of the biggest updates to this day, Ethereum has yet to see any major momentum in the market. Instead, with the new staking model that they took out with the Merge update, they managed to isolate a large chunk of their audience.
Of course, that is not to say that investors are looking at Ethereum's next big move. They are not holding very high expectations. As the bear market is likely to stay for some time and Ethereum is not moving away from its new staking models, the best that it can do at the moment is stagnate.
The EMA is not looking any better
Taking one look at the 50-day EMA, it is becoming obvious that the price is starting to drop; all arrows point towards a possible soft ceiling still being there. But if there is any sign of movement toward that area, it is possible that this could increase selling pressure. And selling pressure on Ethereum right now, with its current stagnation, means that gains will be limited.
Oddly enough, despite the crypto market wanting to operate outside of the bounds of the traditional financial system, they are still greatly depending on it. In fact, the entire crypto market is waiting for the Federal Reserve to loosen its grip on the financial market as a whole.
Since crypto still requires a relatively high-risk appetite, most investors are unable to commit to it because of the rising inflation rate.
Is ETH Turning Into a Traditional Asset?
According to many analysts, if traditional money makes its way into any asset, that asset becomes part of the traditional market as well. Therefore, many are speculating if ETH is slowly turning into a traditional asset, despite being part of the crypto market, which stands firmly against traditional markets.