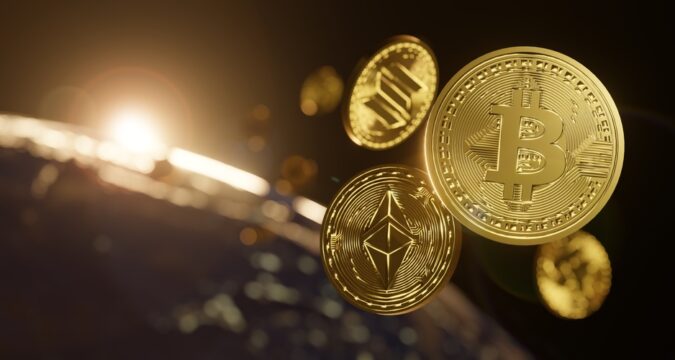 Ripple has responded once more to the SEC's recent Wells notice to Coinbase. Ripple's CTO, David Schwartz, recently blasted the US Securities and Exchange Commission in a tweet for failing to make clear its regulations regarding cryptocurrencies before going after crypto businesses.
Schwartz made this remark in response to Paul Grewal, chief legal officer of Coinbase, who had asked the SEC to establish regulations for cryptocurrencies in the US. The Wells Notice follows a number of SEC enforcement actions against cryptocurrency companies for allegedly making unregistered securities offers.
Coinbase And Ripple Sought  SEC To Create Clear Regulations For Crypto 
The SEC has sent Coinbase a Wells notice alleging that the exchange's staking services provide unregistered securities. The Wells Notice serves as a formal statement that the regulator is giving Coinbase the chance to reply to its claim before deciding to pursue legal action.
Yet, Coinbase protested to the SEC through its chief legal officer about not providing them with enough space and instructions when they sought to register their company operations. The exchange also mentioned that there was insufficient information in the notice from the watchdog for a response.
Coinbase has repeatedly reaffirmed that none of the assets listed on its site or through its staking services are securities. In light of Grewal's latest blog post comments, Coinbase seems prepared to defend its position in front of the SEC.
Paul Grewal urged the SEC to establish sensible regulations for cryptocurrencies, and Ripple CTO Schwartz responded by saying that Coinbase is ready to comply. Grewal believes that the SEC's actions regarding crypto assets have been inappropriate, saying that.
The recent Wells warning, however, did not stop Coinbase from operating. The exchange declared that business as normal would continue as it sought clarification from the SEC. Coinbase stated that it is open to any chance to have legal transparency for crypto regulatory matters.
SEC's Lacks Evidence To Tag Crypto As Securities
According to Coinbase, none of the assets featured on its platform are securities, and its staking services are legitimate. Grewal claims that the cryptocurrency exchange has spoken with SEC representatives on numerous occasions to obtain precise regulatory rules for its offerings. By referencing a recent decision by federal bankruptcy judge Michael Wiles against the SEC in the Voyager case, Coinbase reaffirmed its position on the SEC.
Grewal said that the judge's rulings in the cases demonstrate that there are no clear facts supporting the SEC's position on cryptocurrencies as securities.
According to the attorney, Judge Wiles' decision noted that the regulators have not reached a consensus over whether cryptocurrencies are securities covered by securities laws or commodities governed by the CFTC. These claims support the criticism of the government by David Schwartz and Coinbase.